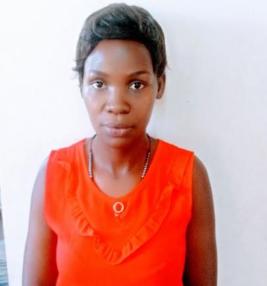 Affiliation/Organization:
Makerere University
Education:
BSc. Arts in Social Sciences - Makerere University
Short Biography:
Dynamic leader and team player with few years of progressive experience in research; Christine is analytical, innovative and proactive, believes in and promotes capacity building of communities, hardworking and result oriented; with keen interest in community participation and ownership, strong ability to meet deadlines with minimum supervision.
Highly talented and motivated sociologist with a passion for field work and research; good record of community engagement and excellent understanding of social issues in addressing social challenges. A researcher in both quantitative and qualitative research with experience in data collection, data entry, data analysis and accurate report writing.
Contact:
Phone: +256 789 979 097 / +256 703 108 154
Research Interests:
Water pollution effects. Causes of water pollution. Socio-demographic. Livelihood activities. Stake holder engagement. Mitigation factors.
Last Modified: Mon, 01 Feb 2021 09:18:01 SAST