Professor of Political Ecology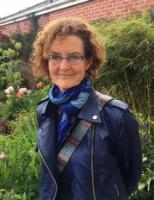 Affiliation/Organization:
Lancaster Environment Centre, Lancaster University
Contact:
Email: f.cleaver@lancastr.ac.uk
Personal research website: https://www.lancaster.ac.uk/lec/about-us/people/frances-cleaver
Personal research website: https://www.lancaster.ac.uk/lec/about-us/news/seeing-the-big-picture-through-everyday-lives
Education:
BA History Exeter University , UK
MSc International Relations London School of Economics, UK
PG Diploma Rural Development University of Zimbabwe
PhD Development Studies University of East Anglia, UK
Research Interests:
My research connects three themes:

Institutions:

developing a social science theoretical approach to understanding how institutions (particularly for natural resource management) work.

Water governance:

scrutinising the nature of policies, how they travel and their impacts for distribution and access to water.

Livelihoods:

understanding the gendered everyday politics of livelihoods, access to services and resources, the dynamics of inclusion and exclusion.

Working from an inter-disciplinary base in international development studies I am interested in how improved understandings of these issues can inform interventions for progressive social change.
Short Biography:
In my work I draw on experience of jobs in planning and health service delivery (in the UK and in Zimbabwe) as well as academic posts in a variety of universities in the UK, Zimbabwe and Norway.
Last Modified: Mon, 29 Jun 2020 17:03:52 SAST