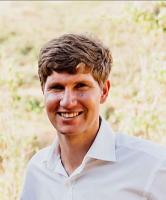 Affiliation/Organization:
Institute for Water Research, Rhodes University
Education:
BSc. Honours Conservation Ecology - Stellenbosch University
PhD - Rhodes University
Short Biography:
I am passionate about the conservation of Africa's natural resources and wish to contribute to the development of sustainable use practices through social learning and agency development processes towards a broader awareness of the true global value of Africa's natural resources. I relish the challenge of working on these problems as they are typically complex, uncertain, involve multiple stakeholders with outcomes that are mostly transformative – engender positive societal and environmental change.
Contact:
Phone: +27 (0)72 705 6433
Email: m.weaver@ru.ac.za
Linkedln: matthew-weaver-616b6b45
ORCID: https://orcid.org/0000-0003-3564-276X
Research Interests:
Capacity development, participatory governance, social learning and transformative agency in Natural Resource Management contexts.
Last Modified: Wed, 14 Oct 2020 08:31:54 SAST