Current position: Research Associate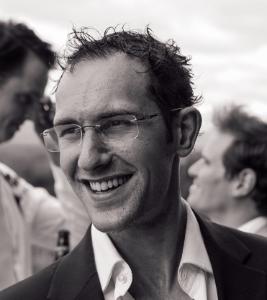 Address: Institute for Water Research, Rhodes University, PO Box 94, Grahamstown, 6140
Qualifications: B.A. Hons., PhD (Water Resource Science), Rhodes University
e-mail: jai.clifford.holmes@gmail.com
Dr Jai Kumar Clifford-Holmes is an independent researcher, policy analyst, consultant, system dynamics modeller, and project and process manager in the South African water sector. He holds a PhD in Water Resource Science in addition to qualifications in project management, social sciences, and system dynamics modelling, awarded between Rhodes University, Stellenbosch University, and Delft University of Technology (the Netherlands). He was a 2011 Mandela Rhodes Scholar, a 2017 Mandela Washington Fellow, and was a founding member of the South African System Dynamics chapter, where he served on the policy council from 2014 – 2016. He has published in a number of international journals (including Water Policy; Systems Research and Behavioral Science;and Ecosystem Services) whilst holding his associate-level position in the Institute for Water Research at Rhodes. He is a lead consultant on the Water Research Commission project 'Applying Strategic Adaptive Management to the Water Services Sector', with Amanzi Obom Consulting and representatives from the Department of Environmental and Geographical Science, University of Cape Town. Jai is also an associate of the Association for Water and Rural Development (AWARD), which is the implementing agent for the USAID: South Africa RESILIM-O programme. He is the team leader and project manager of a collaborative modelling process within RESILIM-O that is aimed at sustainably and equitably enhancing regional water security. Jai's driving interest and developing speciality is bringing together people, process, and content in water management and water governance projects. For further info, see www.linkedin.com/in/jaich.
Select recent publications:
Biggs, H.C., Clifford-Holmes, J.K., Freitag, S., Venter, F.J., & Venter, J. (2017). Cross-scale governance and ecosystem service delivery: A case narrative from the Olifants River in north-eastern South Africa. Ecosystem Services, http://dx.doi.org/10.1016/j.ecoser.2017.03.008
Brent, A.C., Musango, J., Pillay, N., Clifford-Holmes, J.K., et al. (2017). 'Utilization of System Dynamics in Southern Africa: A Systematic Review', Systems Research & Behavioral Science, 34, 658-670, doi:10.1002/sres.240.
Clifford-Holmes, J.K., Palmer, C. G., de Wet, C., & Slinger, J. H. (2016). 'Operational manifestations of institutional dysfunction in post-apartheid South Africa'. Water Policy, 18, 998-1014, doi:10.2166/wp.2016.211.
Clifford-Holmes, J.K., Slinger, J. H., de Wet, C., & Palmer, C. G. (accepted – in press). 'Modeling in the "Muddled Middle": A Case Study of Water Service Delivery in Post-Apartheid South Africa'. In C. Garcia-Diaz & C. Olaya (Eds.), Social Systems Engineering: The Design of Complexity. Wiley.
Clifford-Holmes, J. K., Slinger, J. H., & Palmer, C. G. (accepted – in press). 'Evaluating the Role of System Dynamics Modeling in the South African Water Sector'. In A. Brent (Ed.). System Dynamics Models for Africa's Developmental Planning. Africa Institute of South Africa, Human Sciences Research Council.
Last Modified: Tue, 21 Nov 2017 10:08:17 SAST