Degree: MSc Sustainability Science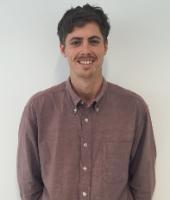 Working title of thesis: Identifying high leverage points to enable participatory water governance in the rural Eastern Cape
Supervisor/s: Prof Tally Palmer and Dr Jai Clifford-Holmes
Year of registration: 2019
Biography:
He completed his BSc in Civil Engineering in 2015 and has spent subsequent years learning about agriculture and teaching in a rural context. He started his MSc at Rhodes University in 2019. He joined the Governance Research Group within the IWR; a group led by Prof Tally Palmer.
His project forms part of the Tsitsa Project (For more information: Tsitsa Overview Brochure). As part of the Tsitsa Project the Department of Environmental Affairs (DEA) are hiring a group of Community Liaison Officers (CLOs) within the Tsitsa River Catchment in order to enable the emergence of a Land and Water Forum.
In order to assist the emerging forum his research aims to identify high leverage points in the water governance structure in the Tsitsa River Catchment. To do this he will model the web of government departments, NGOs, agencies and traditional authorities that govern water as a complex system. The understanding of the governance system will be complimented by insights into the lives of the CLOs; gained over time through emersion in the local context. Under the umbrella of sustainability science his research will be bringing together a variety of disciplines.
Last Modified: Fri, 12 Apr 2019 12:26:50 SAST