Edgar Tumwesigye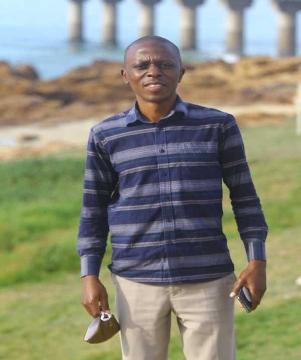 Degree: PhD Water Resource Science
Working title of thesis: Microplastics as potential vectors for selected organic chemical pollutants in freshwater ecosystems.
Supervisor/s:

Prof. Nelson Odume
George Nyakairu
Chika Nnadozie

Year of registration: 2021
Edgar Tumwesigye holds a degree of Master of Science -Chemistry of Makerere University – Kampala Uganda., with research focusing on organic and inorganic compound characterisation an analysis in water systems. He further holds a BSc degree (Chemistry and mathematics) of Makerere university.
Currently a PhD student at Rhodes University registration of 2022, in the Institute for Water Research.
My research project is aimed at investigating the vector effect of microplastics for selected organic chemical pollutants in freshwater environments. It is hoped that the project will give further insights on the interplay between microplastics and the geochemical cycle, that can shed more light on the unconsidered freshwater microplastic chemical cycling pathways.
Last Modified: Tue, 01 Feb 2022 09:28:00 SAST