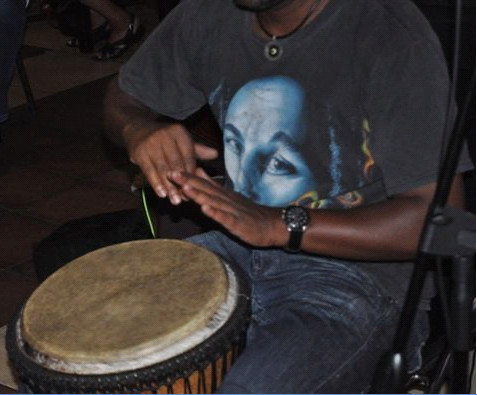 Rhodes > Latest News > 2013
African musical treasure trove goes online
Date Released:
Tue, 16 October 2012 11:30 +0200
More than 80 years ago Hugh Tracey made his first recordings of African music and earned himself a reputation as a madman who sallied into the bush with people playing drums.
That was in 1929, today his unique archives have been digitalised and used as teaching aids in two new school textbooks, realising his life dream of preventing the music from dying out.
The International Library of African Music (ILAM) is made of up recordings on 78 rpm discs and magnetic tape. Its contents amount to a running time of six months, gathered from what is now Zimbabwe throughout southern and eastern Africa and the Democratic Republic of Congo.
The Tracey collection is housed at the Rhodes University campus at Grahamstown in South Africa and is the most important archive of its sort in Africa.
The thousands of hours of music include village ensembles, royal court music, drumming, voices of great beauty; all saved from almost certain disappearance during expeditions carried out until the 1960s in scarcely imaginable circumstances.
"There was dust, there were mosquitoes that would go under the tape," recalled Tracey's son Andrew, who has continued his father's pioneering work by preserving and transcribing the collection.
"He travelled around with three vehicles and used a diesel generator which was noisy and that had to be put 100 metres (yards) apart," said Andrew Tracey, himself an ethnomusicologist and teacher.
Now 78, he has passed on the work to Diane Thram, an American who looks after the archive, entirely digitalised since this year, and the 8,000 photographs of the collection.
The public can have access to more than 260 CDs, classified by region, instrument, decade -- among them royal music from Uganda, string ensembles from Kenya, Pygmy spiritual chants, miners' dances, or colonial big bands to name but a few.
Hugh Tracey, who was born in 1903 and died in 1977, was a collector of genius, curious enough to record early jazz or guitar music hits in the 1950s, a decisive decade when Africa started undergoing the changes of a rapid urbanization.
To listen to "Forest Music", recorded in northern DR Congo, is to realise that the field is not only for specialists.
Tracey can be heard giving a drum lesson, an absorbing explanation in which he shows how the sharp or flat sound of the instrument echoes the language's tonal system and makes possible communication over several kilometres (miles).
The latest products of the digitalisation are two school handbooks published by the ILAM.
The first, "Understanding African Music", is aimed at high school students and was presented at a world conference of music teachers. The second will target younger children.
Between them they form an introduction to African music, the rules and aesthetics of which are still little known, in spite of the success of World Music.
"African music has never been fashionable," Andrew Tracey said.
"My father was regarded as an eccentric in the 1920s. People thought that Africans had no culture and they were despised. Even today, the African music that gets money, is Westernised."
The fact is, he said, that "you don't appreciate it if you hear too little. So you have to make Westerners very patient.
"African music is circular, it repeats short musical phrases of sound and every time you hear it, it gets deeper."
Photo by: Bruce Gorton
Source: Times Live
Source: