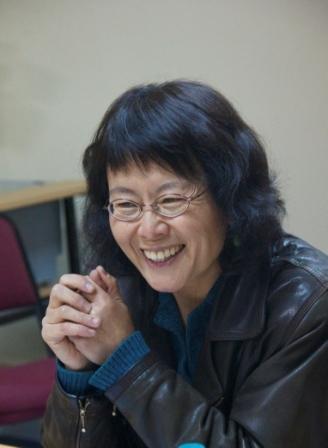 Rhodes > Latest News > 2013
China's developmental state: the cost of success
Date Released:
Mon, 25 June 2012 11:59 +0200
"The meaning of developmentalism is no longer defined as economic development," said Prof You-Tien Hsing, of the University of California Berkeley's Geography Department.
Speaking at the Institute of Social and Economic Research International Social Policy Seminar titled: , "Bringing Society and Politics Back in: Local State Developmentalism, Prof Hsing reflected upon China's widely lauded methods for economic and industrial growth with an attempt to integrate crucial social and political components back into the discussion.
Since the term 'developmental state' was coined by political scientist, Chalmers Johnson in 1982, numerous challenges to this concept have emerged, said Prof Hsing. For one, what is meant by development -- development for whom? Prof Hsing also pointed out that the meaning of 'the state' has never been a fixed or totally coherent reality, regardless of China's history of isolationism.
Examining how China accomplished the mandates of development, she looked at four main areas: accumulation, distribution, representation and reformation. She noted the emerging phenomenon known as the "collective centre", or local governments who are ostensibly empowered to be financially independent, yet still pander to top tiers of government. "The economic and political elite are integrated at all levels," said Prof Hsing.
Enabling the existence of an extremely decentralised, yet a highly nation state-bound government, are China's three tiers of economic power. The first, she called the entrepreneurial bureaucrats, composed of CEOs and ministers -- high level officials with the mandate of "putting China on the map".
The second tier Prof Hsing identified as the bureaucratic entrepreneurs, or local government officials who, among other things, oversee the reclaiming of land from citizens when it is deemed more valuable for state use.
At the bottom are small scale entrepreneurs -- often former government officials -- who are quickly reabsorbed by the state when their business begin to compete with state owned enterprises. Each level reinforces China's highly state-driven economic policy.
"Decentralisation and centralisation work together as different mechanisms, one to continue market competition and the other, the continual support of the party at all levels," said Prof Hsing, "It's in everybody's interest to uphold communism."
She calculated that the number of displacements due to land grabs from 1990 - 2009 might be as high as 150 million -- three times the population of South Africa.
However, the government has grown adept at pacifying any distention while still preserving the solicitous image of the ruling party. There is a common belief that local government is the most corrupt level, she said, however this is only a result of the systematic way the national level has designed to deal with tensions and unrest in communities.
Prof Hsing described what's known as the "Social Stability Budget", which is essentially bribe money set aside specifically for dealing with social disturbances.
The way the government deals with social issues is the main crisis in China, she said. Not only does it result in silencing the voices that challenge government, but it creates the illusion of resolution and social stability.
China's productivity has not only cost its citizens authentic economic independence, but what Prof Hsing described as the "creativity of society". She believes that the fundamental crisis in China has been "[the commodification] of citizen's own perceptions of justice….because [to them] the measure of success of justice is cash compensation," added Prof Hsing.
Photos and story by Hailey Gaunt
Source: