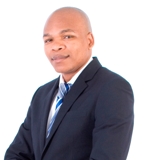 Rhodes > Latest News > 2013
Global Shapers Community nominate Rhodes Alumnus
Date Released:
Mon, 13 May 2013 08:35 +0200
A Rhodes Alumnus, Mr Xolani Nyali, has been nominated to be a member of the Global Shapers Community of the World Economic Forum, Cape Town Hub. There are currently 36 Global Shapers in South Africa, 15 in Cape Town, Pretoria (11) and Johannesburg (10).
"Your nomination is in recognition of your record of achievements, your commitment to society and your potential to contribute to shaping the future of the world through your inspiring leadership," said Curator of Cape Town Hub, Rapelang Rabana.
"I am very excited to join the worldwide community of Global Shapers of the World Economic Forum. I am also humbled that these young people, who are individually accomplished, deemed me suitable to belong to this group of highly innovative people," said Mr Nyali, who is currently an associate at Bowman Gilfillan in Cape Town specialising in Competition Law.
"Being part of the Global Shapers means I and my team at the Pan African Youth Dialogue have to step up. We have to re-imagine how we do things and what we do - not necessarily to change anything, but perhaps to reaffirm that we are still on the right track," he said.
He said it's also about learning and contributing to the projects of other Global Shapers and the Global Shapers Cape Town Hub.
"Simply put - belonging to the Global Shapers means having a lot of work to do. Exciting stuff," added Mr Nyali
"The Global Shapers Community is a network of city-based Hubs developed and led by young leaders between 20 and 30 years old who want to develop their leadership potential towards serving society. To that end, Hubs undertake local projects to improve their communities," said the World Economic Forum Founder and Executive Chairman, Professor Klaus Schwab.
"Shapers are highly motivated individuals who have a great potential for future leadership roles in society. They are selected on the basis of their achievements, leadership potential, and commitment to make a difference," added Prof Schwab.
The Global Shapers Community aims to provide youth with a global platform to shape the future, integrating personal, community and global dimensions.
Mr Nyali, together with Mr Siyabulela Gebe, started the Pan African Youth Dialogue while studying at Rhodes University.
The Pan African Youth Dialogue's vision is to be the leading continental youth forum dedicated to the notion of the African Renaissance and pursuit of an African identity in an ever-changing world.
Source: