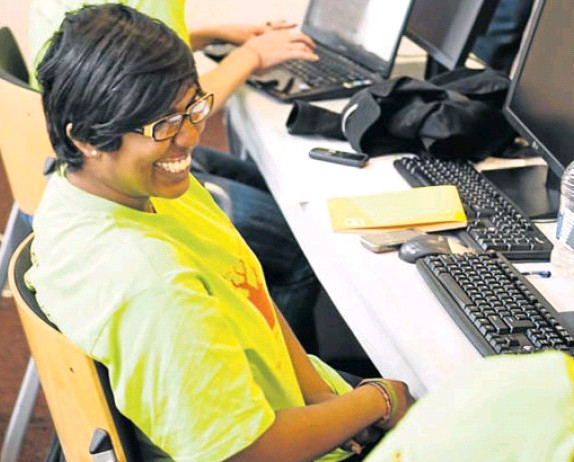 Rhodes > Latest News > 2013
Internet freedom under threat
Date Released:
Tue, 11 September 2012 12:59 +0200
THE freedom of the internet in South Africa is in trouble - on paper at least - warns Rhodes University's School of Journalism and Media Studies' Professor Jane Duncan.
Speaking at the 16th annual Highway Africa conference in Grahamstown, Duncan said the internet was the "most un-free of all media" in the country. Duncan, who holds the Highway Africa Chair of Media and Information Society at Rhodes, said the Film and Publications Board held jurisdiction over internet content in South Africa.
It was problematic enough that a government agency held this power, but it was also an agency whose independence had been steadily reduced over the years. She said whereas broadcast and print media could face post publication sanction, the board had the power to exercise prior restraint or pre-publication censorship or sanction over internet content. Another speaker, Anriette Esterhuysen from the Association for Progressive Communications (APC), warned restrictions on internet content were increasing worldwide and not just in repressive countries.
This manifested in censorship and filtering, criminalisation of blogging, the loss of the right to anonymity, and disproportionate protection of intellectual property. She said as access to the internet increased in Africa, governments' response had generally been one of fear rather than anticipation.
In the case of The Spear painting, depicting President Jacob Zuma with his genitals exposed, the Film and Publications Board had imposed an age restriction - and this applied to online versions of the painting. She warned internet rights were also human rights and reflected the tolerance of a country's political and social culture.
"You need to know your internet rights. Fight to get them and fight to keep them." Journalists must report on internet freedom issues, she said. About 300 participants from more than 80 countries are attending the Highway Africa conference at Rhodes this year The theme of this year's conference is "Africa Rising? How the media frame the continent's geopolitics, trade and economic growth positions".
Source: Daily Dispatch
By Adrienne Carlisle
Picture: Supplied
Source: