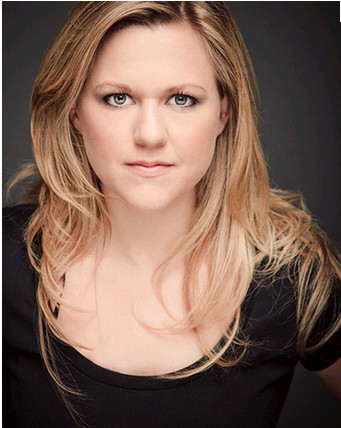 Rhodes > Latest News > 2013
Old Rhodian responsible for Games spectacle
Date Released:
Tue, 4 September 2012 13:59 +0200
SOME things you might say are almost impossible.
In that category would surely be coaching 3 500 ordinary citizens to a point where they can dazzle not only 84 000 spectators, including the cream of the who's who, but a global television audience of millions.
Former KIoof dancer and choreographer, Lucy Hind, knows exactly what all that entails, because thanks to a chance meeting, she was one of the dance captains responsible for the 2012 Paralympics opening ceremony on Wednesday night. Still overwhelmed by the experience of being there and performing in some of the spectacular dance routines, Hind said nothing had quite prepared her for the momentous impact of the occasion.
"To be part of a sporting extravaganza that is about people believing in themselves, overcoming adversity, and helping each other is very humbling and uplifting. I stood close to Stephen Hawking as he spoke of the age of enlightenment. When they said the tears were flowing, wow, they weren't wrong." Hind's extraordinary run of Olympic luck began last year when she met up with Jenny Sealy, the co-director and artistic director of the opening ceremony of the Paralympics.
The former St Mary's pupil and Rhodes graduate, now married and living in Leeds, said she was attending an arts conference in Scotland when she met Sealy, herself disabled and profoundly deaf. "We got on really well, but I thought nothing more of it until one day in Johannesburg, where I was visiting a friend earlier this year, my cellphone rang. It was the head choreographer who said Sealy had recommended me to become part of the artistic team for the opening ceremony."
A brilliant opportunity for any young professional, but "not for the faint-hearted", she says. "I remember the 'first time all the volunteer dancers got together. We asked them to meet us in a huge barn-like studio in East London." They arrived in their hundreds, she says, some in wheel chairs, some with walking sticks, many in their 80s, the sight and hearing impaired, and mothers with small children.
"Whatever it took, they all wanted to be part of the action." Rehearsals, which began in the first week of March, were the next challenge. "We moved to a much bigger studio, but even that couldn't house the whole cast at one time. In the end, we had to resort to empty car parks... We even rehearsed in torrential rain. But you know what? Nobody cared.
I never heard a moan or a complaint..." Special memories for her? "The Apple Crunch - that was unique and truly extraordinary. Hearing 84 000 people taking a bite of an apple at the exact same time, I think it will go down in history as one of the most profound moments in time." Among her own special stars of the ceremony was David Toole, an iconic disabled dancer whose legs were amputated when he was 18 months old. ..
To see him move, with such grace and energy, is inspirational." But for a real goosebump experience, Hind said the aerial display was something that took her breath away. "You saw this young, disabled guy on the screen saying his dream would be to one day fly his own aeroplane. He said to the audience 'look up to the sky'. There was an absolute hush as a small plane flew over the Olympic stadium like a bright, shining comet. He came back on the screen. 'That's me up there. I have found my dream'."
Hind says that moment will live with her forever. "It says everything about achieving the impossible."
Source: Sunday Tribune
By Liz Clarke
Source: