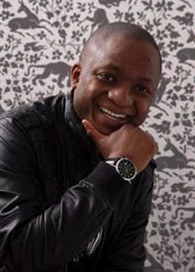 Rhodes > Latest News > 2013
Old Rhodian to head Draftfcb Johannesburg
Date Released:
Fri, 2 November 2012 10:59 +0200
Alistair Mokoena, previously head of Marketing at ABSA Retail and Business Bank, has joined Draftfcb Johannesburg as managing director. Making the announcement, Draftfcb CEO, John Dixon, said he regarded the signing of Mokoena as a 'big signing' for the agency, which has scored several other goals over the course of the year.

Most significant of these were the acquisition of leading digital agency, Hellocomputer, and winning the Top Brand Agency of the Year Award , which recognises the creative agencies behind the big brands in the Sunday Times Top Brands Survey.

Mokoena has a blue chip academic background – he has a Bcom LLB from Rhodes University; completed the Management Development Programme at UCT Graduate School of business; is a Chartered Marketer and is currently reading for an MBA.

His hands-on marketing experience is equally impressive, having contributed to brands like Skip, Ponds, Shield and Axe at Unilever; some of the most important brands at Tiger Brands as a senior brand manager; Castle Milk Stout as brand manager and international premium brands as marketing manager at SAB Miller; and the gum and candy portfolio as marketing director at Cadbury.

Mokoena joined ABSA in December 2011 after a stint as an entrepreneur and marketing consultancy to a wide range of government and commercial brands.

"It gave me immense pleasure to inform Draftfcb employees and clients about our great new addition to the senior leadership team," said Dixon. "Alistair's blue chip marketing experience brings a diverse and interesting perspective to the current management team at Draftfcb, and by extension to its clients.

"However, as impressed as the Draftfcb Exco was with Alistair's experience, what really attracted us to him was the values he shared with us and his desire to be great. Alistair may have a business brain, but he has a creative soul. Like us, he is passionate about communication that talks to all South Africans and believes in the power of creativity to change the world," he added.

Mokoena's appointment is effective on Thursday, 1 November. In addition to his role as managing director of the biggest agency in the Draftfcb group, he takes on responsibility for its retail arm, Swipe, and specialist agency, 1886.
Source: Marketing Update website
Source: