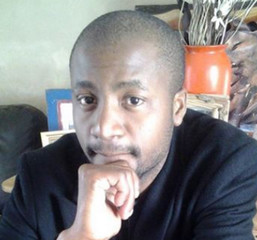 Rhodes > Latest News > 2013
Open letter to government, business and those who have work
Date Released:
Tue, 1 October 2013 10:15 +0200
I am a 31-year-old African male with university degrees from two higher education institutions.
I'm writing this heartfelt piece as a young man in a democratic South Africa who went to school to get an education, be better than the role models I grew up around, get a job, work and contribute to my country I went to school, got the education and passed my matric in 2003 with a university exemption, but no money was available for tertiary education.
That didn't stop me from wanting to further my studies even though I knew my mother's monthly pittance, in a brown envelope from her white employers, wasn't enough to pay for food, shelter and her transport to work. I saw myself going to university enrolling for my favourite course, studying hard and being a better person and dreaming bigger than my role models, who were teachers, nurses, police officers and soldiers.
That ambition was motivated by wanting to rid my family of the abject poverty we found ourselves in. Thanks to financial aid plus my mother's pittance, I enrolled at one of the country's universities where, against all odds, I graduated. This journey was marred by temporary difficulties as my account would sometimes be unpaid. Before settling the account I had to drop out. I hung on in debt and finished my studies for my first degree, then went home hoping for the means to pay for my results and graduate.
I couldn't put together the required money to become the first person in my family to graduate, just like I was the first in my family to enter a university Finally a good Samaritan came along and offered to clear my debt. I graduated having endured four tough years at university instead of the three required for my degree. I had already missed my initial graduation in May I didn't get to graduate with my classmates, as I paid off my debt only later in the year.
I finally graduated in September of that year. It was a proud moment for me, for my family who walked this journey with me, and especially for my grandparents, who had always believed in me and raised me as I lived with them. I'm proud that my now late grandfather and all-time role model was still there to see this moment; something he had longed for his entire life. He congratulated me on a job well done.
I remember it vividly as he hit my chest with his faint fist and told me to go out there and make him proud and "be a man in the world". I really did want to go out there and be counted, as a man, in the world. Reality time. A few applications and disappointments later, as the working world expected me to have "experience" to get employment, I started to do small jobs in the hope of getting experience and apply to go back to university and improve my chances of employment.
I was accepted to one of our country's elite universities where I went to do my honours degree armed with only the registration fee, my bag of clothes and hope for the best. I worked hard and went on to graduate with a substantial debt, yet again, in my name. To date I owe that university, which was generous enough to allow me to graduate, a massive debt of R16 000 which is growing in interest while I roam the streets of our democratic country with two degrees in my name, unemployed and broke.
I'm not standing here with folded arms expecting a miracle; I've been applying left, right and centre. I've tried government internships without success. Some companies can't employ you if you owe university fees that you can't pay. With my escalating debt I may never see what my honours certificate looks like - I will receive it only when I have paid my debt.
I'm writing this knowing that I'm not necessarily alone in this debacle and I'm pleading with our government, business people and any South African(s) who can help me for coming out with my story All I want is that helping hand so that I can contribute meaningfully to my democratic country that talks about education as the backbone of its growth. I struggled through school so that education could release me from poverty and make me a youth who could look back and say: "Oh well, it was worth it."
I want to encourage those, like me, who managed against some odds with courage. I'm pleading, South Africa, help me - and not only me, but the future of this country. I want that reason to wake up in the morning and join the workforce of this country Musekwa is an unemployed graduate. He has a BA in Media and English studies from the University of Venda and a Journalism and Media Hons from Rhodes University.
By: Rudzani Floyd Musekwa
Article Source: CAPE TIMES
Source:Cape Times