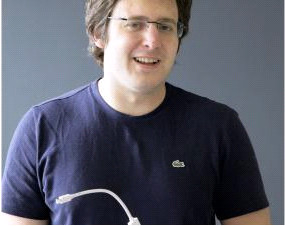 Rhodes > Latest News > 2013
Poor service inspires Rhodes Alumnus to set up online store
Date Released:
Wed, 4 July 2012 13:59 +0200
July 4 2012 at 09:50am
A search for an iPod charging cable and a reluctance to pay "ridiculous" prices led a former Westville man and Rhodes University politics student to set up an online electronics store.
CableKiosk.co.za was launched this week after six months in development and testing and is run from Andrew Lynch's digs.
"It all started when I looked online and in stores and received such poor service, with ridiculous prices, that I felt like I was being ripped off," said Lynch, a former Hilton College pupil who is doing a Master's in international relations.
"I convinced a company in China to manufacture a small batch of cables and ship them to me – for a lower price than a single cable in South Africa. I kept one cable and put the rest on BidorBuy.co.za. Within two weeks I had sold stock."
As BidorBuy sales increased, Lynch looked for opportunities to expand. Partnering with Mike Winn, a friend from Rhodes University now working at Google, they drew up plans for a full-service online store. Lynch set about doing the web development himself, building the site from his digs room at Rhodes.
They now want to expand and have a team of three, with someone always on hand to answer e-mails, phone enquiries or on live chat.
The product range has extended from iPod and HDMI cables, to adaptors, chargers and most recently cable management, and more is planned, says Lynch. – Lifestyle Reporter
Story Courtesy of IOL Daily News
http://www.iol.co.za/dailynews
Source: