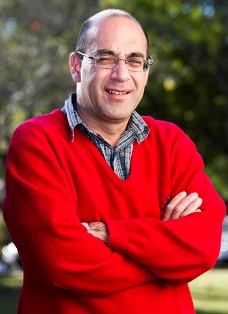 Rhodes > Latest News > 2013
Rhodes academics condemn racist song at Wits
Date Released:
Thu, 19 September 2013 17:22 +0200
About 50 members of the Rhodes University academic community signed a statement unequivocally condemning the recent incident of gross racism which occurred at the University of the Witwatersrand (Wits), during the concert performance of Israeli jazz musician Daniel Zamir.
It has been reported in the media that on 28 August protesters gathered against the concert and sung a song containing the slogan "dubula iJuda" ("shoot the Jew") as part of Boycott Divestment Sanctions (BDS) South Africa's campaign aimed at highlighting human rights abuses in Palestine and the occupied territories by the government of Israel.
"This song was then defended by a leadership figure in the BDS campaign on the basis that there was an equivalence in the song's use to that of the "Shoot the Boer" song sung in the era of the anti-apartheid struggle. An official statement by the BDS South Africa however unequivocally distanced the organisation from the song and its sentiments and condemned any incitement to racism, anti-Semitism and violence," read the statement.
Institute of Social and Economic Research Director and Professor of Social Policy at Rhodes University, Robert van Niekerk says members of the Rhodes academic community felt strongly enough about the matter to make a public statement on this issue.
"It was done as members of the South African academic community based at Rhodes University, on the basis that what happens at other academic institutions is indeed also of relevance to academics at Rhodes University," says Prof Van Niekerk.
"Universities are institutions where leadership must be given on issues of public ethics, values and principles consistent with our Constitution – and where a public stand may need to be taken when the values and principles enshrined in the Constitution are violated. This utterly deplorable act of racism against people who identify as Jewish is such an instance in our view."
Prof Van Niekerk added that the racist incident at Wits undermined the university community in South Africa as a whole, not just Wits and thus academics across the South African university community were called upon to defend the values of rational and respectful intellectual engagement conducted in a spirit of mutual tolerance consistent with a higher education institution.
Click here for full statement
Source: