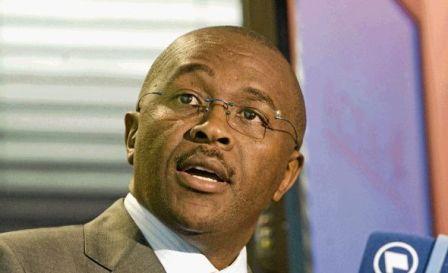 Rhodes > Latest News > 2013
Rhodes alumnus takes a challenging post
Date Released:
Wed, 26 September 2012 16:59 +0200
By accepting the position of chief executive of the SA Post Office, Chris Hlekane has taken on a demanding task. The Post Office has been dogged by strikes, allegations of fraud and golden handshakes - Hlekane couldnt have picked a less opportune moment to become its head.
As the former general manager of the Airports Company SA, Hlekane has built a reputation for turning business units around. He is largely credited with upgrading SAs airports and winning a 20-year concession, worth R70bn, to operate Brazils Guarulhos International Airport in partnership with Brazilian infrastructure group Invepar.
Born in Khuruleni, a small town in Limpopo, and the eldest of five siblings, Hlekane matriculated from Kheto Nxumalo High School and planned tobecome a doctor.
"In my village there was poor career guidance. If you werent going to be a teacher, you became a doctor. Hence after matric I went to Fort Hare University to do my pre-med studies," he says.
But after he failed his first year, it dawned on him that medicine was not his calling.
"Thats when I decided to come back to Limpopo to repeat my first year at the University of Venda, only this time determining not to become a doctor but to complete my BSc," he says.
He completed his undergraduate degree in 1987, specialising in chemistry and botany, and a year later his honours at Rhodes University.
Following his graduation he worked for Petrocol, a division of Murray & Roberts, after receiving a scholarship.
He quickly rose up the ranks to become group quality manager, but after two years he saw an opportunity to join Colgate Palmolive. "At Petrocol I feared becoming a specialist in one area - my intention was always to broaden my understanding of the many units of a business," he says.
Its this desire to learn all areas of a businesss operation that has led him to work for a number of multinationals, including Coca-Cola and LOréal.
As CE of the Post Office, Hlekane says his biggest challenge will be to leverage off the organisations infrastructure and to reposition it to be sustainable and service-orientated.
Source: Financial Mail
Writer: Lindo Xulu
Source: