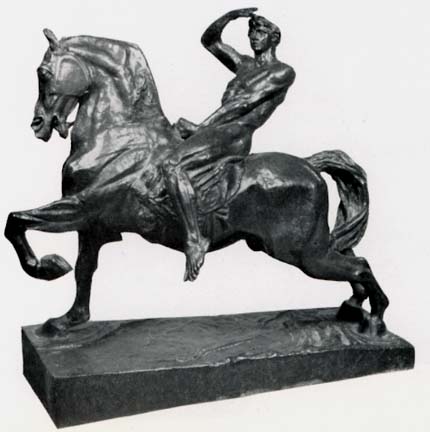 Rhodes > Latest News > 2013
Six Old Rhodians honoured
Date Released:
Thu, 23 August 2012 14:59 +0200
Rhodes University will honour six members of the Rhodes family, who have enhanced the reputation of the University and served as role models in society, at the annual Old Rhodian award ceremony on Saturday (25 August) at Gavin Relly Postgraduate Village.
"Over the Founders' weekend the University honours Old Rhodians who through their individual actions and achievements have enhanced the reputation of the University. The Award is specifically intended to acknowledge Old Rhodians as role models and to reflect the greater family of Rhodes rewarding one of their own," says Senior Alumni Relations Officer, Ms Sharon Tweddle.
"2011 saw the introduction of the Emerging Old Rhodian Award. This new award is specifically aimed at honouring younger Old Rhodians who have excelled early in their career and shown potential for continued success. All Old Rhodian candidates are nominated by their peers and a special committee makes the final selection," she added.
In 2012, two Emerging Awards will be given to Ms Ayanda Mbanga and Mr Eusebius McKaiser.
Four Distinguished Old Rhodian Awards will be awarded to: Mr Steuart Pennington, Professor Paul Skelton, Mr Trevor Evans and Right Reverend Duncan Buchanan.
Mr Pennington has worked tirelessly over the past 10 years to bring positive change to South Africa. As the Chairman of Executive Office of South Africa – The Good News (Pty) Ltd and Africa – the Good News his contribution to global and local perspectives has been significantly positive.
His work has in many ways changed the South African narrative worldwide. His personal mantra: "We don't describe the future we see, we see the future we describe" speaks volumes about his approach.
Another Distinguished Old Rhodian recipient, Professor Skelton has been largely responsible for the establishment of the South African Institute for Aquatic Biodiversity (SAIAB) as a national facility and internationally renowned marine research platform in South Africa, and the leading collection-based centre for ichthyology in Africa.
Professor Skelton is a world authority on aquatic biology and is regarded as one of the International Union for Conservation of Nature (IUCN) Freshwater Fish Specialist Group's (FFSG) most active participants. His work has reviewed the status of freshwater fisheries in Africa and brought the plight of the numerous endangered species to the forefront of conservation biology and policy changes.
Mr Trevor, Distinguished Old Rhodian recipient, first enrolled at Rhodes University in 1963 to study for a Bachelor of Science. He latter added to this with a marketing qualification from the Graduate Business School of the University of Cape Town and also participated in the Stanford University Executive Programme in 1989.
However, throughout his exceptionally busy corporate career as one of South Africa's top executives, he remained an enthusiastic Old Rhodian and a generous supporter of his alma mater, serving on the Board of Governors for 13 years until his retirement early this year.
Right Reverend Duncan Buchanan began his studies towards a Bachelor of Arts in Theology and English in 1954. He then attended the General Theological Seminary of New York and obtained his Masters in Divinity. His deep interest in the welfare of all South Africans and his compassion for humankind was evident from the very outset of his career.
Ms Mbanga an Emerging Award recipient was appointed Deputy CEO of Saatchi and Saatchi South Africa in 2011 and is responsible for driving new business development, talent management and group client relations.
Ms Mbanga is the founder of recruitment advertising company Ayanda Mbanga Communications, a company that is currently rated second out of some 35 recruitment advertising companies in South Africa and now forms part of the Saatchi and Saatchi group.
Mr McKaiser was born in Grahamstown to a family of little means. He first enrolled at Rhodes University in 1997 to study towards a Bachelor of Arts in Law and Philosophy. He further studied Honours and then a Masters in Philosophy and both passed with Distinction. He was later awarded a Rhodes Scholarship to study at the University of Oxford.
He is a political activist who is currently an associate political and social analyst at the Wits Centre for Ethics where he most recently participated in research that examined the relationship between civil society and the state in the policy arena, particularly in the light of the changing post-Polokwane political landscape.
Last year Distinguished Old Rhodian Award recipients were awarded to Mr Connie Molusi, Mr Judith Bishop and Mrs Margie Keeton and the Emerging Award winners were given to Dr Garth Cambray and Mr Tembeka Ngcukaitobi.
Source: