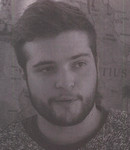 Rhodes > Latest News > 2013
Student start-ups on rise - Silicon Cape
Date Released:
Mon, 22 April 2013 12:25 +0200
University support, scholarships help young entrepreneurs
University students who start their own companies are on the rise, says Alex Fraser, who is chairwoman of Silicon Cape Initiative, a non-profit organisation that seeks to attract new businesses to the Western Cape.
Rhodes University Master's student Andrew Lynch is one such student who began his own business at university. When he was 23, he was looking for a cable for his iPod shuffle. He could not find it in any South African store and began looking for it on the internet.
He realised there was a need for a South African online electronics store, With R300 he had saved, he began CableKiosk from his flat at Rhodes and became an entrepreneur while still at university. With the help of the 88mph/Google Umbono accelerator programme, Lynch, 25, has grown the business with a partner, Kiril Dobrev, into an e-commerce venture.
"I never sat down and said, "I want to be like Steve Jobs or Mark Zuckerberg'," the international relations major said. "I just knew I wanted to be something." Lynch is not the only South African student who has tried his hand at creating a business while still at university According to the 2011 Global Entrepreneur Monitor (Gem) report, 16 percent of entrepreneurs are between the ages of 18 and 24.
Fraser, who also works for venture-capital firm Invenfm and with entrepreneurship programmes at UCT, said although the number of university student entrepreneurs remained largely undocumented, there were more of them than before. "Entrepreneurship has the ability to drive economic growth and job creation.
It has a critically important role to play in South Africa." Eslyn Isaacs, senior lecturer at the School of Business and Finance at the University of the Western Cape, believes some proactive university students start their own businesses out of a fear of not finding a job after graduation.
"If you look at it for young people, maybe there is no alternative to starting a business, because they might find it difficult to find a job in the public or private sector" he said. Tebogo Anna Mashe go graduated from Wits Technikon at the University of Johannesburg in 2002 and said a lack of job opportunities forced her to start thinking about starting her own business.
She began Diep K Steel & Aluminium with her husband, Sello, in 2004 at the age of 22. "1 struggled to get employment and ended up doing an (small, medium and microsized enterprises) advisory learnership, which opened my eyes to a lot of entrepreneurial opportunities," said the mother of three from Rustenburg.
But for others, their place in the job market matters less than their drive to be their own boss and their excitement about their product. Ontiretse Mosiane, 20, wants to be a young billionaire and did not want to wait to start his business, Corporate Youth Communications, which provides young people with guidelines for business practices and investing.
He said many of his friends had started their own compaflies as well. "I was never afraid of not being able to find a job, because getting a job and working for someone else or the government was never part of my plan" he said. For Dominic Obojkovits, 19, the decision to start Giant Box Games with David Nickerson was based on his interest in video game design and a desire to work for himself.
At 16, he began developing iPhone apps and used the money from selling these to invest in his other ventures. "I knew I never wanted to work for someone," the firstyear computer game development major at UCT said. "It's everyone's dream to a point - independence." People between the ages of 18 and 24 are less likely to start businesses than 25 to 41-yearolds, according to Gem.
But there was less risk for students in trying out their own ventures, because most did not have spouses, kids or mortgages, Fraser said. Moisane decided to seize on that freedom in his first year at the University of Pretoria, when he was 18. "I've seen what growing up does - it tends to beat the ambition, passion and risk tolerance out of one," he said.
"I don't want to be one of those guys who missed the opportunity to live out his dreams because he was busy living out his fears." Entrepreneurship courses, grants, scholarships, competitions and incubators had helped foster an environment where it was easier to start businesses, Fraser said.
"I think the eco-system (of entrepreneurial organisations) is starting to work together and create this kind of inclusive and collaborative environment which allows people to access resources and advice much easier" Some of these support structures include university programmes that provide students with the means to start their own business.
Lynch, Obojkovits and Mashego have all benefited from either entrepreneurship programmes or scholarships. On top of this, the internet had lowered business costs, which had made starting a business much easier, said Fraser. Students can use technology to teach themselves new skills, access materials and sell items more cheaply.
Lower business costs were particularly important, because access to finance was often students' biggest barrier in starting a business, Isaacs said. But running a business while attending classes can be stressful, and there is often not enough time to do both.
Moisane decided to drop out of university to focus on his business and is now studying for a BCom in law part-time at Unisa. Obojkovits said he would consider dropping out of university if the game his company debuts in June, Pixel Boy, sold one million copies.
Lynch is still working on his Master's thesis, "I'm working 12 to 13-hour days and then go home and work on my thesis," he said. "I was late on deadlines. My Master's supervisor hated me for it."
Caption: UPSTART: Dominic Obojkovits, a UCT student and entrepreneur, qualified for an Allan Grey bursary to study gaming development.
Picture by: Neil Baynes
Story By Rachelle Blidner
Source: Weekend Argus
Source: