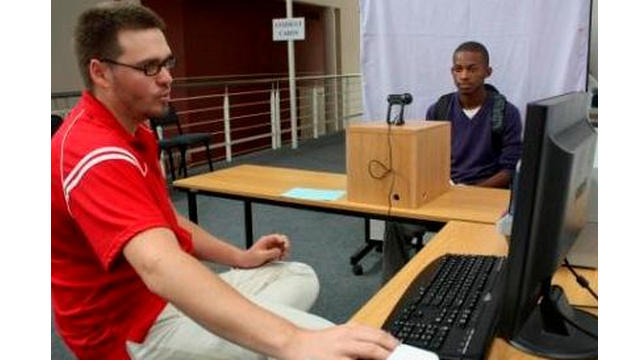 Rhodes > Latest News > 2013
The 2013 first years arrive
Date Released:
Thu, 31 January 2013 08:59 +0200
More than 1800 first year students are expected to arrive in Grahamstown with their parents for registration which starts on 2nd February. This will be followed by the week long formal induction and orientation of new students taking place from Monday (4th February).
The new students and parents will be welcomed by Dr Saleem Badat, the Vice-Chancellor, Dr Vivian de Klerk, the Dean of Students, and Mr Sakh'usomeleze Badi, the SRC President.
The university has arranged an extensive orientation programme intended to ensure new students settle in and adapt as best as they could to life at a university, understand the expectations and demands of being a university student, are able to balance and prioritise, and make appropriate choices, and make the best of their time at Rhodes.
"Orientation is an important week in the life of all first year students, and getting the best out of it is really up to you," says Dean of Student, Dr Vivian de Klerk.
Dr De Klerk further says Orientation Week provides "each student with sufficient advice and information to enable them to make sound academic choices".
In order to assist first year students to adjust to Rhodes University and make wise decisions when they choose their courses, the Dean of Students Office has produced two publications, A student guide to Orientation 2013 and Student Support Guide.
The booklets contain important information such as academic support, faculty information sessions, academic terminology, plagiarism, Library presentations and workshops on social aspects of university life.
In addition a dedicated Rhodes Orientation portal, from which the two booklets can be downloaded, has been developed, to make it easy for students and parents to access information.
Dr Badat, who will be addressing students and parents on Sunday (3rd February), urges all first-years to take their studies seriously. "Strike a good balance between the requirements of your academic studies and the many temptations and distractions of campus life," he says.
"The Rhodes University slogan is Where Leaders Learn!. Having been selected from thousands of applications to attend Rhodes, you are one of the fortunate few with the opportunity to develop as an intellectual, professional and person, and graduate as a leader. Your future is in your hands," added Dr Badat.
Student Representatives Council has organised a number of orientation week activities for parents and students such as jazz evening on Sunday.
One of the traditional activities organised for the weekend is walking tours. Parents and their offsprings will be taken for a walk by a Rhodes tour guide on compass and the town.
One of the orientation walking tours objectives is to bring Rhodes University's rich history alive and infusing new students and their parents with a sense of past and present.
The first term begins on Monday, 11 February.
Photo by Desiree Schirlinger
Source: