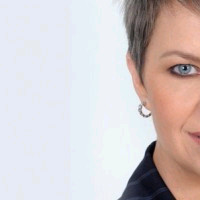 Rhodes > Latest News > 2013
Tové Kane joins Algoa FM
Date Released:
Thu, 23 August 2012 14:59 +0200
Award winning radio presenter, voice artist, speaker, writer, trainer and photographer, Tové Kane has joined Algoa FM as a presenter of her own show.
Kane formerly hosted the popular "Love in the afternoon" and the "At Work Network" on 94.7 Highveld Stereo in Gauteng.
A Rhodes University graduate, Kane has been "in radio" since 1989 when she started on campus with Rhodes Music Radio."After graduating, I got to present a breakfast show on a community radio station," she says.
Her break into commercial radio came on Talk Radio 702 where she was a weekend sports anchor for a year.Hers was the first new voice on Highveld when ownership moved from the SABC to Primedia.
Kane capped a decade of broadcasting on 94.7 Highveld Stereo by winning the Crystal Award for Best Radio Personality. "I was the only woman nominated in a category of jocks I greatly admired and respected. To win the award was hugely affirming for me".
She spent three years on Jacaranda 94.2 before moving to Port Elizabeth.
"I love how radio connects people. I'm so excited to join the Algoa FM team. My style is relaxed yet real and uplifting. I see myself as a man's kind of woman and a girl's kind of girl".
"While in Johannesburg on business, I often caught Tové on Highveld. She's a thoroughbred broadcaster and I'm confident she'll take our listeners by storm," says Algoa FM operations director Alfie Jay.
Kane's show "The Quiet Storm" will be broadcast on Sundays from seven to ten in the evening from September 2. She replaces Bui G, who is focusing on the marketing of the Nelson Mandela Bay Stadium."Buli has been associated with Algoa FM for the past 10 years, and we wish her every success for the future," says Jay.
By Gillian Abrahams
This article appeared on Advantage Magazine's website on August 23, 2012
Source: