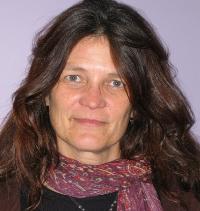 Rhodes > Latest News > 2013
WASA invaluable for women at Rhodes
Date Released:
Mon, 13 August 2012 11:59 +0200
"Rhodes University as an institution privileges the white males' way of thinking and doing things," said former Women's Academic Solidarity Association (WASA) chairperson, Ms Corinne Knowles during the first WASA round table discussion recently, entitled "Barriers and successes in the struggle for equality at universities."
The title of her presentation was – WASA (how it started, what its challenges and successes have been, what it hopes for the future).
"A group of women who were friends just felt the university wasn't providing the type of support women needed to get ahead in this institution. The focus was on how to support one another to achieve our respective academic goals," said Ms Knowles.
Ms Knowles believes the organisation has matured in a favourable way, and counts the presence of WASA members on various university committees, securing of future funding, increased engagement with gender issues around the university, generous informal support from the Vice-Chancellor, Human Resources and the Centre for Higher Education, Research, Teaching and Learning, personal growth of members, evolving and responsive programmes, and increased departmental support for female academics as WASA's successes.
"WASA has been an invaluable support to women at Rhodes University. Sometimes the stories we hear from WASA members compared to the mainstream spaces of the university are very interesting," she said, adding that the organisation would like to see Rhodes University taking on some of the responsibility that WASA has been funding over the years.
"WASA has picked up on processes that the university wasn't fulfilling, such as the challenges experienced by women who were trying to secure funding for their research projects," Ms Knowles said, adding that since Ms Jaine Roberts joined the Research Office, women's concerns have been better tended to in the form of the newly established Women's Research Programme.
"We are incredibly grateful for all the support we have received and hope to continue bringing gender issues to the table. There are people who think of WASA as this radical organisation, but those of us who belong to WASA wish it was more radical," she said.
WASA has the necessary support from Rhodes University and funding from the Andrew W. Mellon Foundation to provide support to women in their various efforts to attain excellence. The funding further supports postgraduate women students at Rhodes in areas such as writing breakaways, conference expenses and offers a diversity of seminars that speak to women interests.
WASA is representing a broad spectrum of female academics at Rhodes University. Its core mandate is to highlight the challenges that women face and to address issues that may hinder growth and participation of women in academia at Rhodes University.
Founded in 2004 out of frustration with the lack of support provided to female academics and administration staff at Rhodes University, WASA provided informal mentoring, advice on seminar presentation and reading groups for interested women.
The main aim of the roundtable was to discuss the vision, achievements and challenges facing women in academia and foster collaboration between Rhodes University, Walter Sisulu University and the University of Limpopo, which were represented by speakers at the event.
As part of the event, WASA hosted four senior members of the newly launched University of Limpopo's Women's Academic Solidarity Association (ULWASA) and Professor Theresa Chisango, a gender activist from Walter Sisulu University.
By Sarah-Jane Bradfield
Picture supplied
Source: