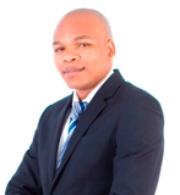 Rhodes > Latest News > 2013
Young thinkers meet to shape Africa
Date Released:
Fri, 6 September 2013 08:59 +0200
Young leaders from South Africa and beyond gathered in Grahamstown yesterday for the start of the biennial Pan African Youth Dialogue (Payd) summit aimed at making Africa a better place.
The brainchild of Rhodes University alumnus Xolani Nyali, the aim of Payd – which is held every two years – is to connect passionate and knowledgeable young people across the continent who are committed to Africa's intellectual rebirth. The invitation-two-day gathering this year has attracted 82 of Grahamstown.
The summit started in 2010 when the organisers hosted former African presidents Kenneth Kaunda of Zambia and Joaquim Chissano of Mozambique. Payd followed this up by launching a Young Professionals Dialogue at the Johannesburg Stock Exchange last year as well as a Young Women's Dialogue which has been expanded to include "Gender Dialogues".
Explaining yesterday, Nyali said Payd was started in response to a challenge by former President Thabo Mbeki "for young people to study and understand the continent in its historical, economic and social dimensions the best brains around to so that we can properly implement the rich body of policies that we have in place".
Nyali said Mbeki identified as a major concern the lack of young professionals with requisite intellectual flair to properly implement policy. This had spurred on he and other students to create Payd "as our contribution to Africa's intellectual rebirth – designed for and driven by young people".
Arriving in 2010 to open the initiative, Kuanda's down to earth attitude soon had delegates tapping their feet when he played a guitar and sang love songs for his wife.
Speakers this year include theologian Prof Barney Pityana and Nedbank's Dr Reuel Khoza.
Article Source: The Daily Dispatch
Source: