Former Director of Essential Medicines at WHO visits Rhodes University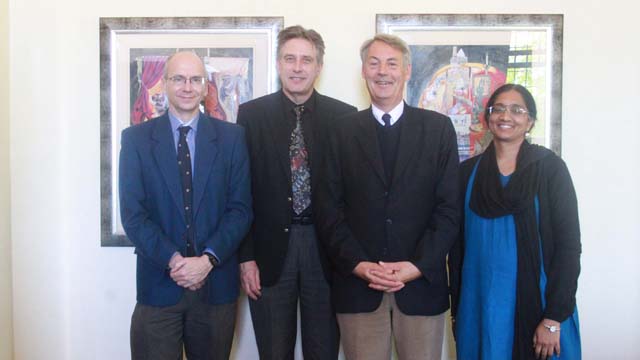 Date Released : 12/10/2015
The world's renowned scholar and former Director of Essential Medicines and Pharmaceutical Policies at the World Health Organization (WHO) headquarters in Geneva, visited Rhodes University to give a series of lectures on essential medicines.
Sisulu House official naming and unveiling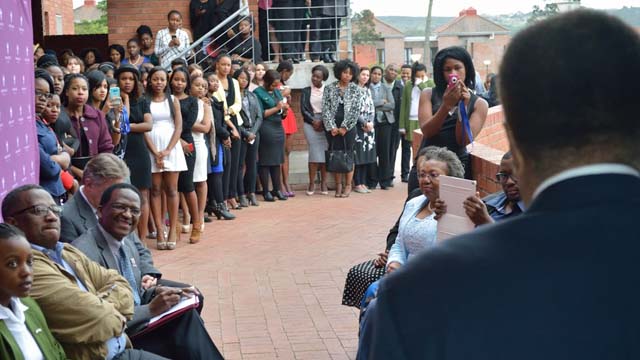 Date Released : 14/10/2015
Rhodes University had the pleasure of receiving members of the Sisulu family as honoured guests during an official naming ceremony of the new Sisulu House on Tuesday 13 October.
CALL FOR NAMES OF PERSONS SUGGESTED FOR THE RU TASK TEAM
Values based leadership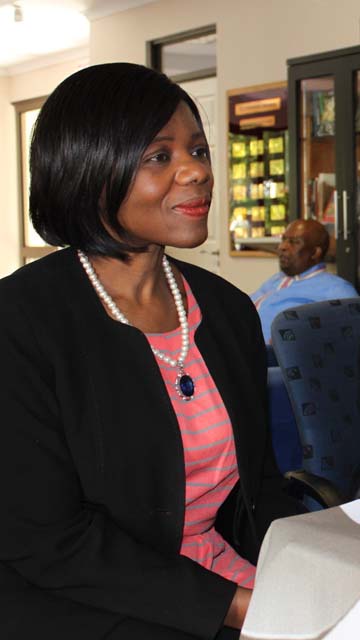 Date Released : 01/10/2015
Rhodes University Business School hosted South African Public protector Thuli Madonsela at Barratt Lecture theatre to present the Archbishop Thabo Mkgoba trust annual lecture on 25 September 2015. This lecture which comes after Madonsela received her honorary doctorate from Rhodes University in April 2015, was aimed at introducing the young leaders of the future to the concept of Values Based Leadership.
Promising line-up at Rhodes University 2015 Environmental Awards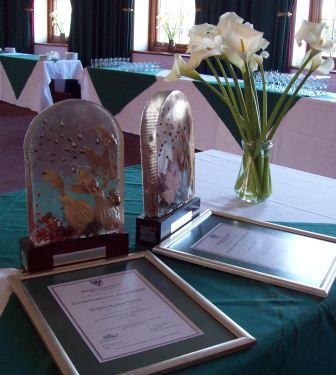 Date Released : 01/10/2015
On Tuesday 29 September the Environmental Awards Working Group in conjunction with the Environmental Learning and Research Centre hosted the 2015 Environmental Awards. This year's event saw Caleena de Carvalho, WildREACH, and Elisma Hallier winning the awards in the Rhodes University individual category, the Rhodes University Student Society/ Residence category, and the Makana Community category respectively.
Old Rhodian achievements celebrated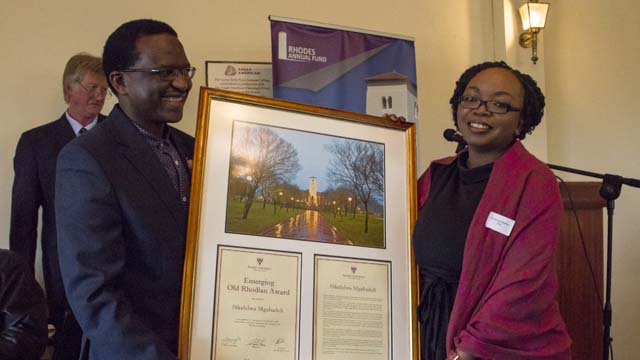 Date Released : 28/09/2015
Up and coming leaders and established experts in their fields amongst Rhodes University's alumni were honoured at the Annual General Meeting of the Old Rhodian Union (ORU), Saturday the 26th of September.
Fellowship Award and International Collaborations for RUBi students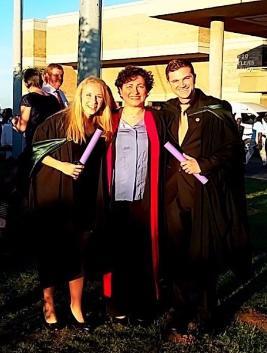 Date Released : 21/09/2015
Bioinformatics doctoral students Caroline Ross and David Penkler embark on international studies with Sabanci University, Istanbul, Turkey. Both were graduated from one-year MSc programme in Bioinformatics with distinction in April 2015
Biko Commemoration unveiling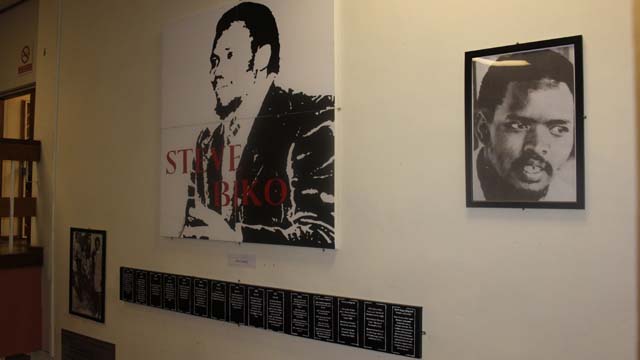 Date Released : 16/09/2015
On Tuesday 15 September 2015 the Rhodes University Student Representative Council (SRC) gathered along with other students and academic staff at the Bantu Stephen Biko Building for the Steve Biko Commemoration unveiling.
Peter Hain—from London to Grahamstown and contemporary South Africa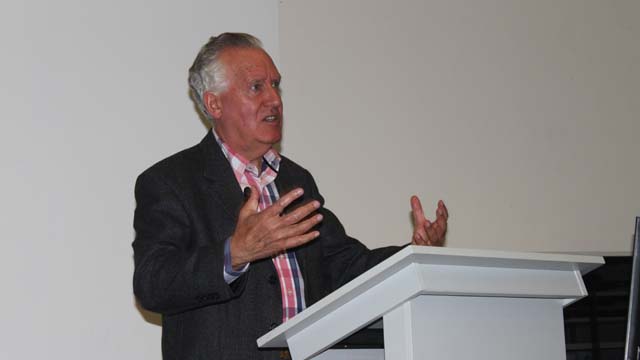 Date Released : 04/09/2015
Former anti- apartheid activist and current British Cabinet Minister Peter Hain gave a brief talk on South Africa's current socio- political context and the country's way forward at Rhodes University this past Thursday 3 September.
Rhodes Parmigiani Spirit Award finalist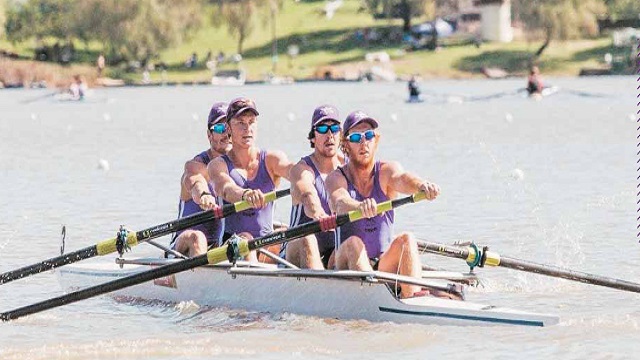 Date Released : 26/08/2015
Tristian Wentworth has been chosen as one of the six finalists for the 2015 Parmigiani Spirit Award. This Award is open to current university students worldwide who study full time and row regularly for a university rowing club.
Academic Activities Suspended - 19 October 2015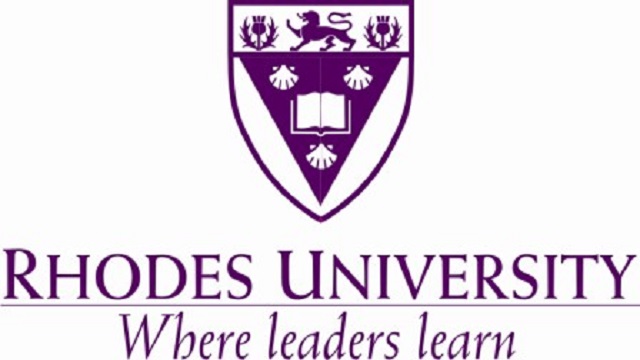 Date Released : 19/10/2015
On Friday 16 October 2015, the Deputy Vice-Chancellor: Research and Development and the Deputy Director Finance were invited to a meeting with students.
University Closure Update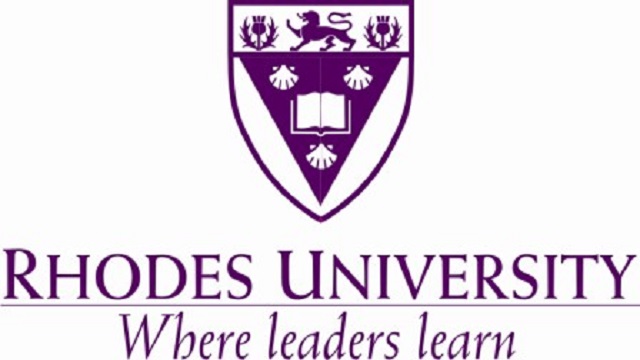 Date Released : 20/10/2015
The University has suspended the academic programme for Tuesday 20 October 2015 and we ask all students and staff to please honour the closure.
Contacts for concerned stakeholders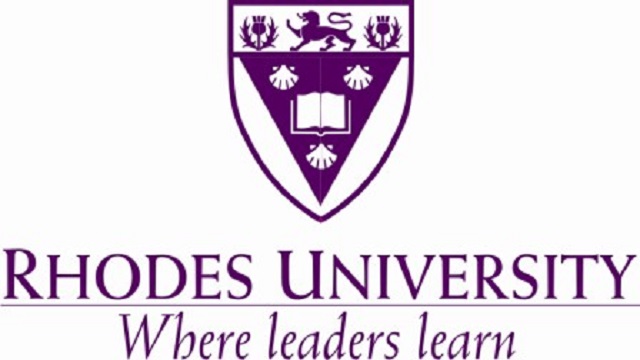 Date Released : 20/10/2015
If you are experiencing any concerns you are welcome to email the Director of Student Affairs, Dr Colleen Vassiliou at c.vassiliou@ru.ac.za or contact 082 373 5501.
International Win for Rhodes' Law Student
Date Released : 20/01/2016
Rhodes University LLB soon-to-be graduate, Jason McMillan has won the prestigious international SIEL/CUP Essay Competition for 2015.
Joint Statement from Universities South Africa
Year-End Closure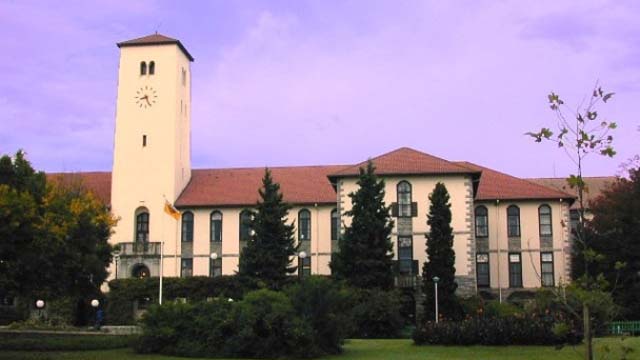 Date Released : 15/12/2015
Rhodes University will be closed from 16 December 2015 to 4 January 2016.
Seven Mandela Rhodes Scholars for Rhodes University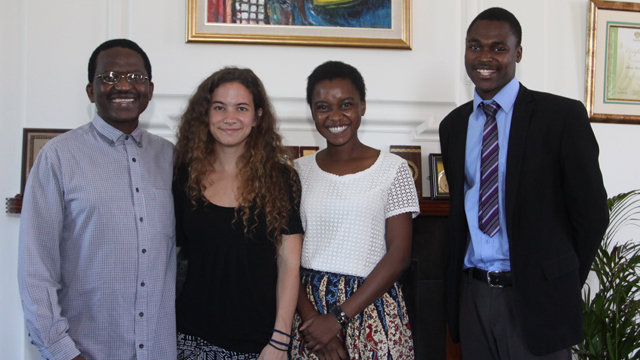 Date Released : 14/12/2015
Seven Rhodes University graduates have been awarded Mandela Rhodes Scholarships for 2016.
Info regarding 2016 supplementary exams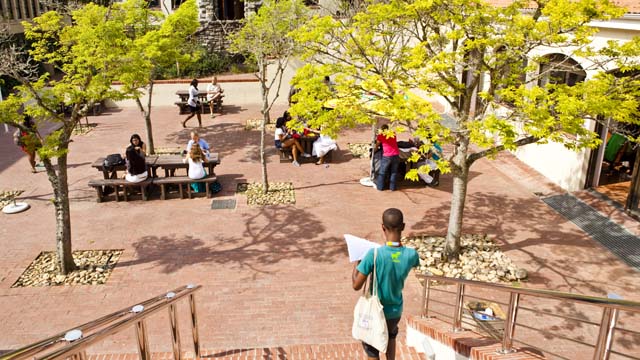 Date Released : 27/11/2015
Clarification with regard to supplementary examinations that will take place in 2016.
A tribute: André Philippus Brink 1935–2015
Updated information for the November examination period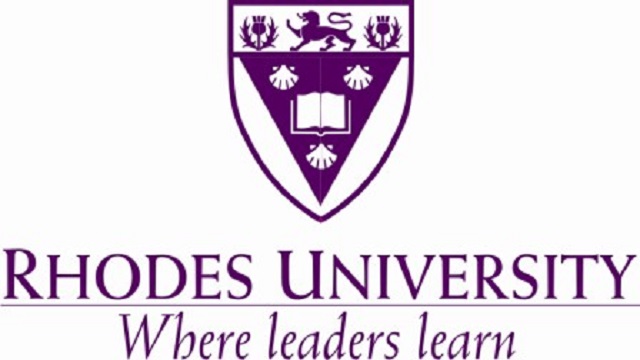 Date Released : 26/10/2015
The purpose of this notice is to reconfirm the agreement made between representatives of the SRC, EFF, BSM, SASCO, Purple Fees, Non-aligned students, DASO, NEHAWU, NTEU and Rhodes University Leadership on Friday 23 October 2015 and to update the University Community on further arrangements.
Joint statement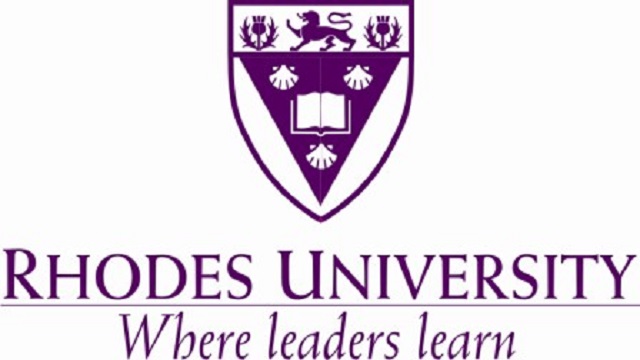 Date Released : 23/10/2015
Rhodes University's academic programme will resume with immediate effect after an amicable agreement has been reached.
Fees for 2016 announcement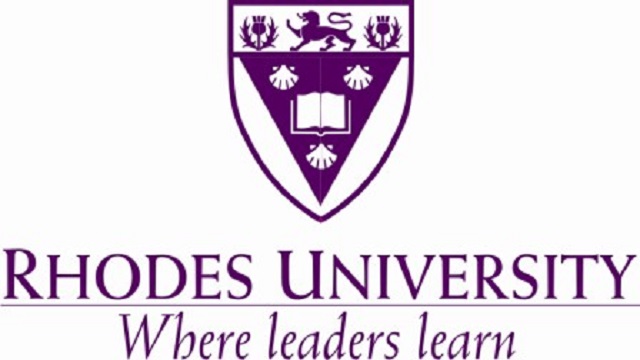 Date Released : 23/10/2015
Urgent work and consultations are underway on the resumption of the academic programme and an announcement in this regard will be made shortly.
Academic Programme Suspended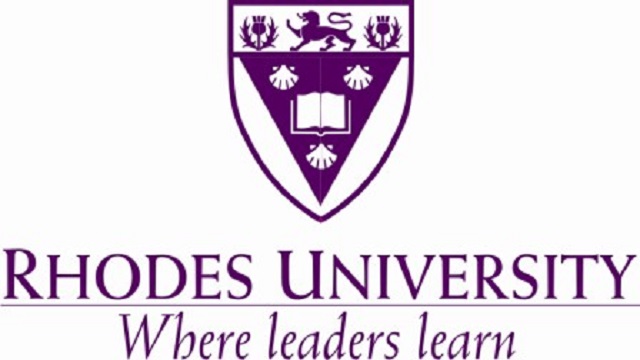 Date Released : 22/10/2015
After assessing the situation on campus, University activities have been suspended for the rest of this week.
No longer silenced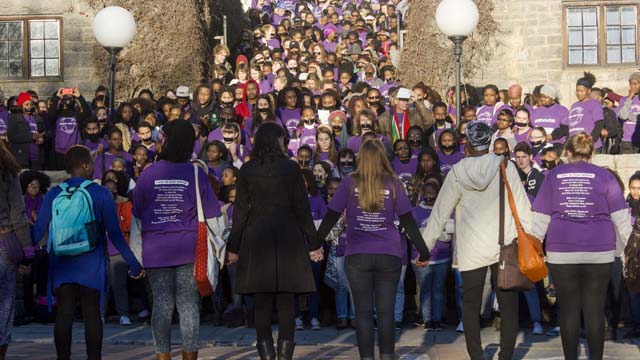 Date Released : 11/08/2015
On Friday August 07 2015, hundreds marched down High Street in Grahamstown, taking part in the largest anti-rape and sexual violence protest in South Africa.
More funding for Rhodes University initiative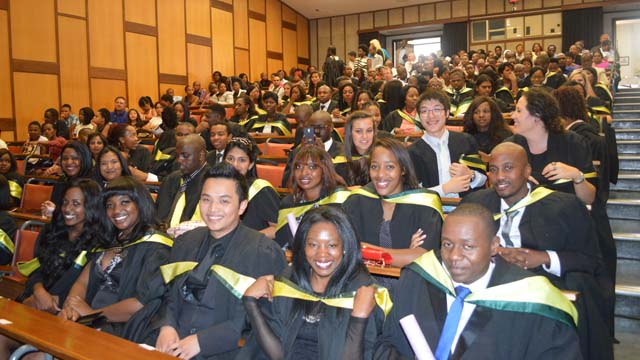 Date Released : 05/08/2015
The need for more doctoral graduates is frequently noted as central to South Africa's ability to join globalised 'knowledge economies'. Compared to other emerging economies South Africa's output of doctoral graduates is particularly low.
Rhodes wins in ELSA Moot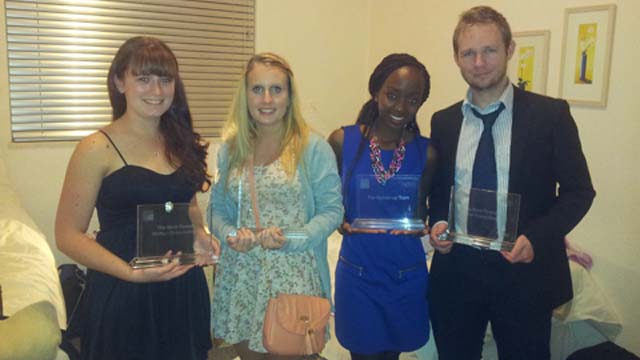 Date Released : 01/04/2015
The Rhodes University team for the European Law Students Association (ELSA) Moot Court Competition won numerous prizes at Wits University on 30 March and 31 March.
Rhodes wins in CA assessment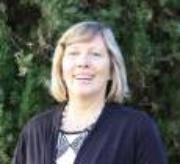 Date Released : 05/03/2015
RHODES University has scooped top honours in final assessments to qualify students as chartered accountants
Rhodes head vows to help needy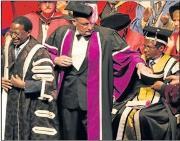 Date Released : 02/03/2015
DRIVEN by a deep-seated desire to make a difference, Rhodes University vice-chancellor Dr Sizwe Mabizela has personally committed himself to come to the aid of financially needy but academically deserving students whose parents are public servants.
Wenda delivers a moving public lecture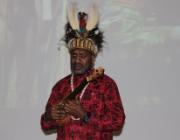 Date Released : 26/02/2015
A two time nominee for the Nobel Peace Prize and exiled tribal chief of West Papua, Benny Wenda, delivered a public lecture on 24 February to a packed lecture theatre, decorated with the West Papau flags as Wenda was sentenced to 25 years in prison for the simple act of raising the West Papua flag.
Rhodes is ready to make history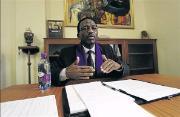 Date Released : 24/02/2015
First African VC's vision RHODES University is counting the days until Friday's historic inauguration of its first black African vice-chancellor in its 110 years.
Mdantsane teen's study dream reality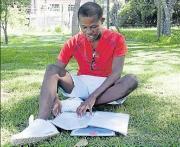 Date Released : 23/02/2015
AN Eastern Cape youth who nearly missed out on studying at a university because of a lack of funds, is on course to fulfil his dream of becoming a pharmacist.
Rhodes University to celebrate the inauguration of Dr Sizwe Mabizela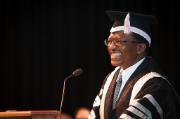 Date Released : 23/02/2015
The first black African Vice-Chancellor of the 110-year-old institution, Dr Sizwe Mabizela will outline his vision
New Postgraduate Studies Centre launched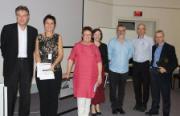 Date Released : 18/02/2015
Rhodes University officially launched its new Postgraduate Studies Centre (PGSC) yesterday (17 February 2015).
André Brink in Grahamstown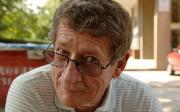 Date Released : 13/02/2015
The Great Soul, André Brink, has died leaving a rich and revered legacy as teacher, as critic, and, above all, as creative writer.
Ex-Rhodian to help Durban bid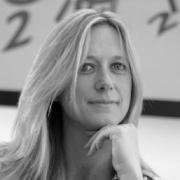 Date Released : 09/03/2015
A SOUTH African-raised campaign adviser and filmmaker who has worked on 13 bids for major sports events around the world, says Durban 2022 has a strong bid to host the Commonwealth Games.
Joining the 2% of accredited business schools worldwide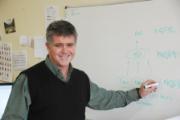 Date Released : 13/03/2015
Rhodes Business School is proud to announce the accreditation of its MBA provision
Rhodes Business School lands Amba accreditation for MBA degree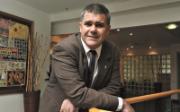 Date Released : 13/03/2015
RHODES Business School has become the sixth South African school to have its Master of Business Administration (MBA) degree
Young boffin out to better society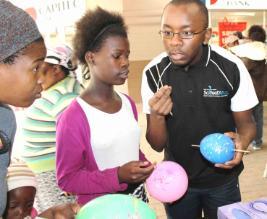 Date Released : 26/03/2015
Travelling to rural Eastern Cape schools with Scifest Africa and seeing the science challenges poorly resourced pupils face every day has inspired a top Rhodes University student to help others realise their dreams.
Rhodes rows in first
Date Released : 25/03/2015
Rhodes University Rowing Crews claimed their best results in years at the annual USSA Sprints Regatta this past weekend taking home ten gold, five silver and two bronze medals.
Rhodes Scholarship to Oxford
Date Released : 25/03/2015
Nhlakanipho Colin Mkhize has been awarded the Oxford Rhodes Scholarship and also has been accepted to study DPhil in Material Science at Oxford University, which is a competitive course with limited space.
Rhodes Vice-Chancellor engages with students on transformation and name change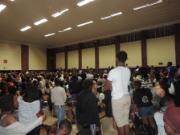 Date Released : 20/03/2015
Rhodes University students came out in numbers yesterday (19 March) to debate.
The Auditor-general comes to town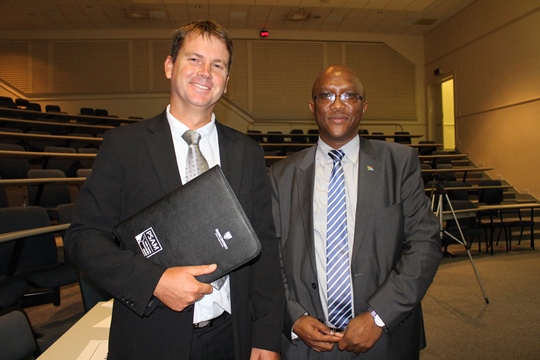 Date Released : 20/03/2015
The Auditor-General of South Africa, Mr Thembekile Kimi Makwetu, graced Rhodes University with a public lecture at Eden Grove Blue Lecture Theatre on the 19th March 2015.
Rhodes thanks generous donor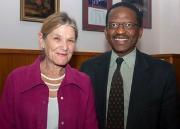 Date Released : 17/03/2015
Rhodes University was honoured to receive the biggest bequest from a single donor, Mr Elias Bertrand Levenstein and Ada Levestein.
Rhodes Faculty of Education celebrates 10 years of PhD weeks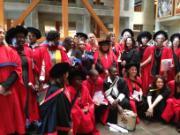 Date Released : 16/03/2015
Rhodes University Faculty of Education are celebrating 10 years of running PhD weeks from 16 March to 20 March 2015
Green Fun Run: Putting the Fun back into Funding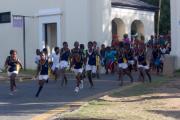 Date Released : 16/03/2015
As the clear blue skies and the golden glow spread across the Drostdy lawns, a burst of energy came from all directions as the young and old started accumulating to sign up for the event.
Rhodes remembers André Brink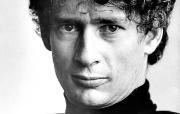 Date Released : 11/02/2015
Rhodes University extends its deepest condolences to the family, friends and colleagues of the late André Brink, who was a South African scholar, internationally acclaimed writer and literary giant who passed away over the weekend.
Enthusiasm and authority: the young lecturer André Brink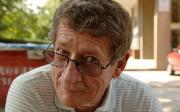 Date Released : 11/02/2015
In 1962 André Brink was in his twenties, a lecturer at Rhodes University in Grahamstown.
Rhodes VC full of praise as new students arrive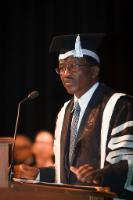 Date Released : 10/02/2015
RHODES University's new vice-chancellor has praised more than 1 500 first-year students for excelling in Grade 12
Linking livelihood and ecosystem services in a context of heightened vulnerability
"Commemorating War: The Politics of Memory/Forgetting"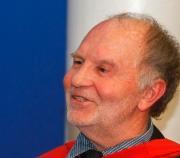 Date Released : 08/08/2014
Memorialising the dead is practiced universally, but why should we remember the fallen?
Nelson Mandela Visiting Professor bids farewell to Madiba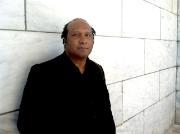 Date Released : 12/12/2013
I, along with millions, perhaps even billions, lit a candle on the 5th of December 2013
Universities worldwide pay tribute to Nelson Mandela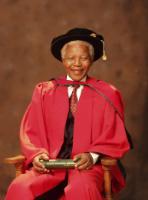 Date Released : 09/12/2013
Following his death at the age of 95 last Thursday, tributes from universities around the world
Rhodes honours Mandela's legacy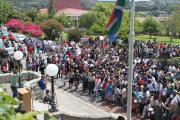 Date Released : 09/12/2013
DOZENS of people gathered on Rhodes University's Drostdy lawns in Grahamstown yesterday (Friday, 6 December) to sing and celebrate the life of Nelson Mandela.
My Mandela: Hamba Kahle Tatomkhulu Madiba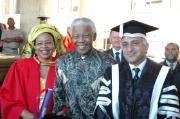 Date Released : 06/12/2013
Rarely in history do we see the grief that we see for Tatomkhulu Rolihlahla Nelson Dalibhunga Mandela.
Tribute to Tatomkhulu Nelson Mandela
Date Released : 06/12/2013
The most glowing tributes are often paid to people after they have died – when, sadly, they
Hamba kahle Nelson Rolihlahla Mandela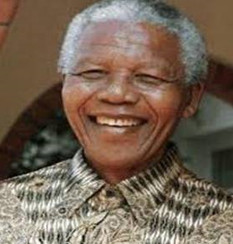 Date Released : 06/12/2013
Rhodes University mourns and lowers its flag on the passing of Tatomkhulu Rolihlahla Nelson Dalibhunga Mandela.
"What can be political about bodies?"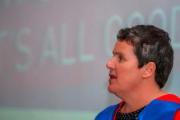 Date Released : 22/09/2014
What does the body have to do with politics? Professor Louise Vincent of the Department of Political and International Studies tackled
HESA: Dr Jeffrey Mabelebele, welcomes the appointment of Dr Sizwe Mabizela as Vice - Chancellor of Rhodes University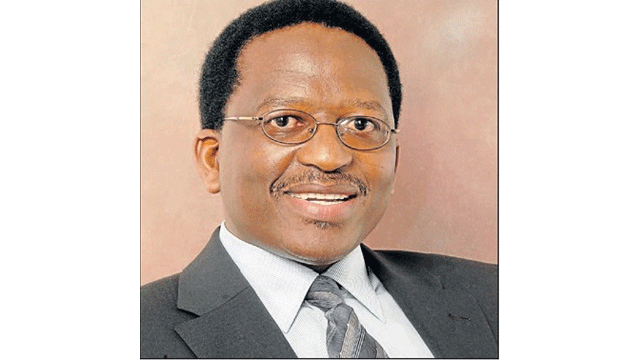 Date Released : 14/10/2014
HESA welcomes the appointment of Dr Sizwe Mabizela as the 6th Principal and Vice-Chancellor of Rhodes University with effect from 1 November 2014.
Vice-Chancellor's Welcome Message to first years
Date Released : 23/01/2015
We are delighted that you have chosen Rhodes University to partner you as you enter the next phase of your journey of intellectual growth, self-discovery and personal development. You have chosen very well!
Inaugural internationalisation awards
Date Released : 16/01/2015
There is very little argument that internationalisation is a desired strategy of any university in the 21st Century; the debate is more around what constitutes an appropriate internationalisation strategy within each context at the national, regional and institutional levels.
R100 million to be spent on stabilising water woes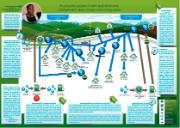 Date Released : 08/12/2014
The installation of an additional waterline and reservoir to cater for the water needs of upper campus could mark the end of the water woes
LLB NATIONAL REVIEW: REVISED REACCREDITATION OUTCOMES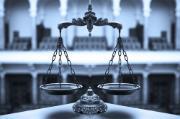 Date Released : 20/11/2017
The Council on Higher Education (CHE) on Wednesday, 15 November 2017, released its revised reaccreditation outcomes concerning the Higher Education Quality Committee's (HEQC's) National Review of LLB Programmes. Rhodes's LLB has been reaccredited, subject to meeting one specific condition, on which it must report to the CHE by 10 May 2018.
Nanotechnology Centre for Rhodes
Date Released : 17/11/2014
South Africa's position as a global leader in nanotechnology, and Rhodes University's contribution to this field was given a boost last week with the launch of the first-of-its-kind Rhodes/Department of Science and Technology (DST) Centre for Nanotechnology Innovation, one of the most advanced facilities of its kind within a single facility in a university environment in South Africa.
Pandor high-five for Rhodes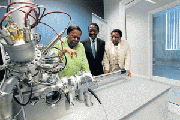 Date Released : 17/11/2014
SCIENCE and Technology Minister Naledi Pandor yesterday praised South Africa for becoming a major world player in cutting edge nanotechnology despite only being involved for a short time.
Hero mentor hailed
Date Released : 27/10/2014
He is known for his love and passion for education as well as his commitment to the academic develop­ment of children in his community.
Rhodes celebrates postgraduates achievements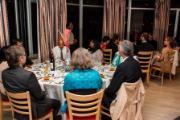 Date Released : 21/10/2014
A group of postgraduate students are making waves in their communities after representing Rhodes University on national and international
Rhodes Cricket Researchers at Cricket World Cup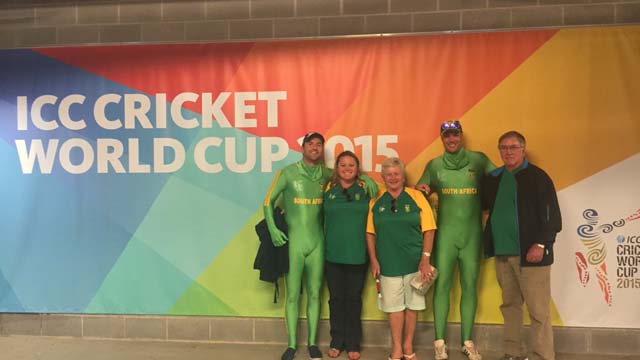 Date Released : 02/04/2015
Rhodes University PhD students, Lee Pote and David Goble, along with their supervisor and HOD of HKE, Dr Candice Christie attended the Cricket World Cup in Australia all in the name of research.
Rhodes bursaries for top young scientists
Date Released : 04/08/2015
Five young Eskom Expo for Young Scientists winners will win bursaries to study science at Rhodes University.
Google Anita Borg Scholarship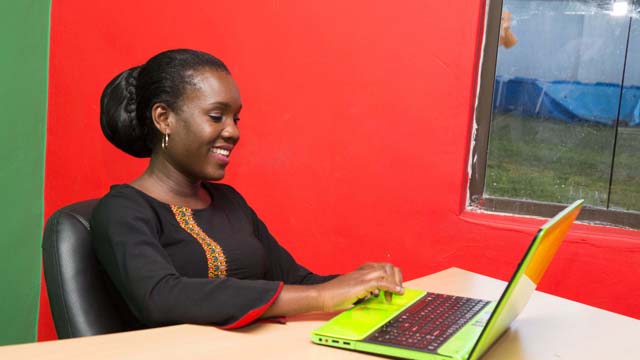 Date Released : 25/06/2015
Rhodes University's Rachel Sibande is the only student studying at a South African University to be awarded the Google Anita Borg Scholarship in 2015.
Rhodes archery coach takes team to Youth World Championships in USA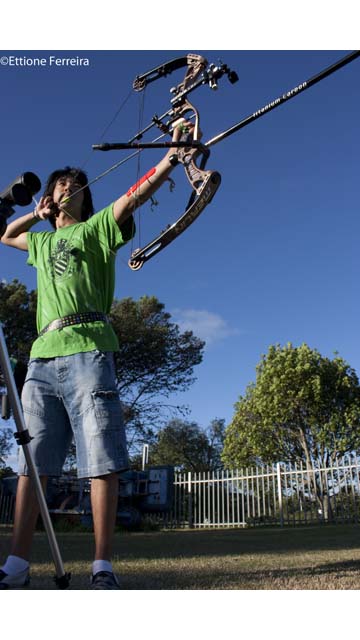 Date Released : 23/06/2015
Rhodes University Archery Club Coach and PhD student Lance Ho returned from Yankton, South Dakota where he was coaching the Junior Protea Squad at the 2015 Youth World Championships.
Conference to shedlight on science
Memorial Service for Ms Khanya Ndimba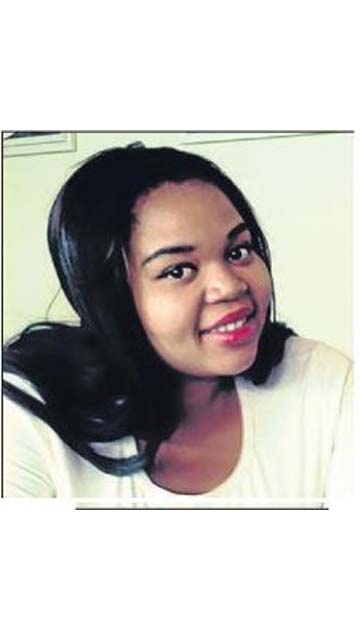 Date Released : 17/06/2015
A Memorial Service for the late Ms Khanya Ndimba will be held in the Rhodes Chapel on Thursday, 18 June 2015 at 12h00.
Universities face dire staffing crisis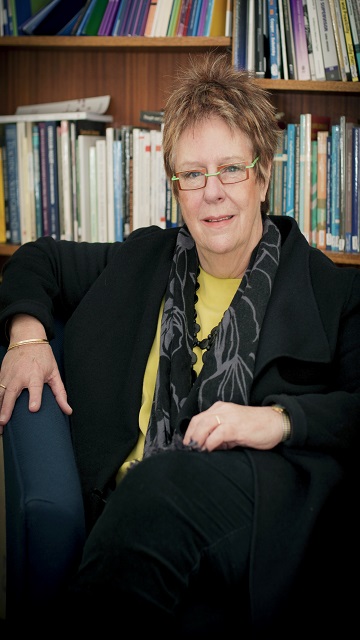 Date Released : 15/06/2015
BY 2020 South Africa's 23 universities will be short of approximately 7 000 academics, 50% being professors who are due for retirement.
Rhodes DanceSport competes internationally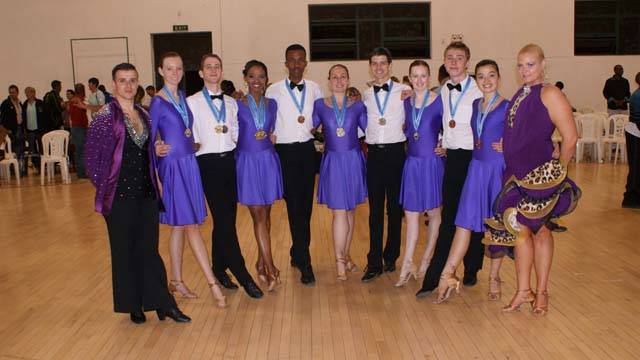 Date Released : 10/06/2015
A selected team from Rhodes University DanceSport took podium positions in their respective sections at the World DanceSport Federation (WDSF) Open Championships.
Hard work leads to US Studies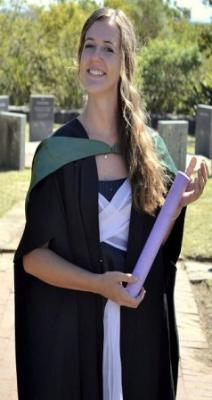 Date Released : 04/06/2015
Ambition, determination and hard work have paid off for 24-year-old Ashton Dingle who heads to America in August to study a PhD in geophysics at the University of Kansas on a Fulbright Scholarship.
Black academics on the rise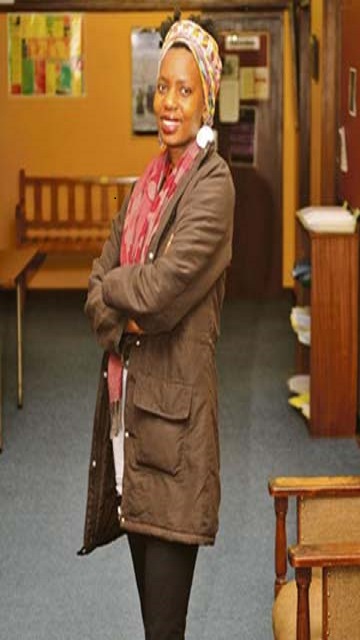 Date Released : 01/06/2015
By 2020, South Africa's 23 universities will be short of about 7 000 academics, 50% being professors who are due for retirement.
Rhodes finalist in prestigious NSTF-BHP Billiton Awards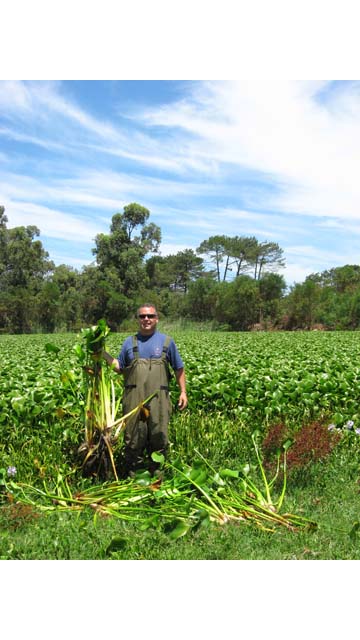 Date Released : 30/06/2015
Professor Martin Hill and his research team, the Biological Control Research Group (BCRG) have been selected as finalists for the NSTF-BHP Billiton Awards for 2014/15.
Writer Mtuze honoured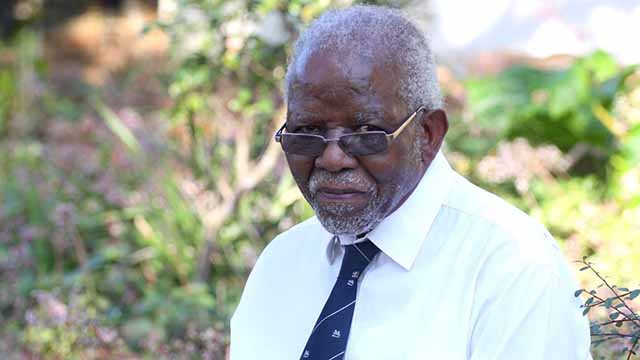 Date Released : 08/07/2015
"READ and read and do more reading," renowned Xhosa writer Peter Tshobisa Mtuze said on Monday, when he was honoured by the Eastern Cape government for his lifetime's work.
Recognition for rising star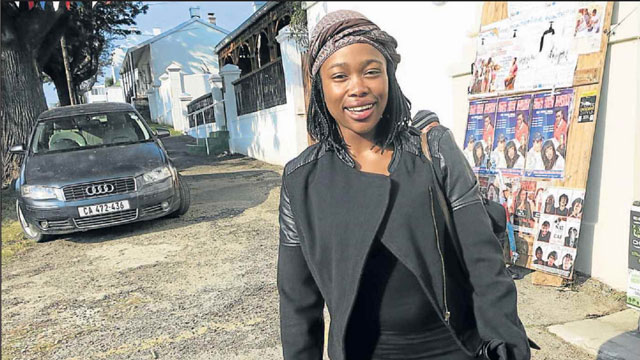 Date Released : 13/07/2015
Young choreographer celebrated for two dance pieces. Rising star choreographer Nomcebisi Moyikwa, winner of an unprecedented two ovations in one day at the National Arts Festival, started dancing as a 10-year-old in Grahamstown's community halls.
From herding sheep to top scientist, inspirer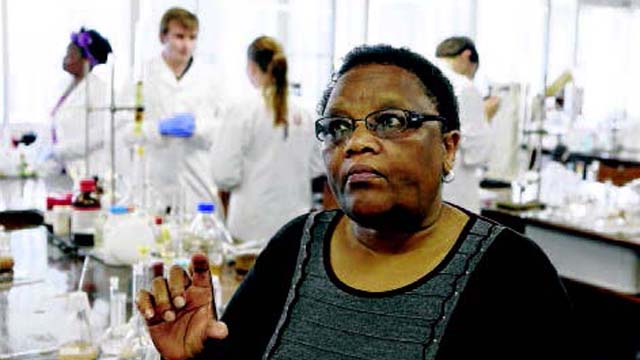 Date Released : 04/08/2015
SCIENCE is not for girls. This is a myth held by many. It was even believed by a girl who would however grow up to be a scientist whose work in cancer treatment – developing an alternative to chemotherapy – would earn her international renown.
Academics challenge discourses of femininity during youth dialogue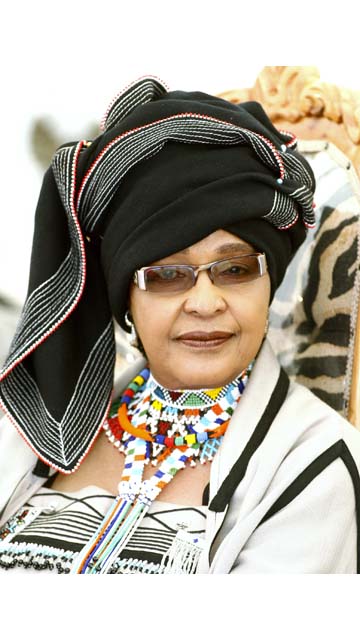 Date Released : 03/08/2015
Dr Nomalanga Mkhize and Siphokazi Magadla broke down normative ideas of beauty and femininity at the Young Women's Dialogue discussion event held on 30 July.
Big Bang Boost for Rhodes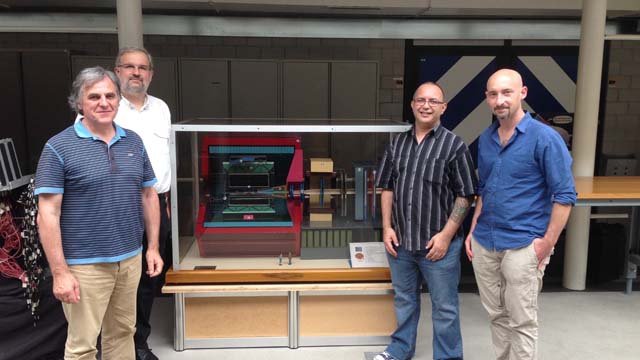 Date Released : 29/07/2015
The Department of Physics & Electronics at Rhodes University was accepted as an associate member of the ALICE collaboration project at the CERN (European Organization for Nuclear Research) Large Hadron Collider (LHC).
Inspiring the leaders of Tomorrow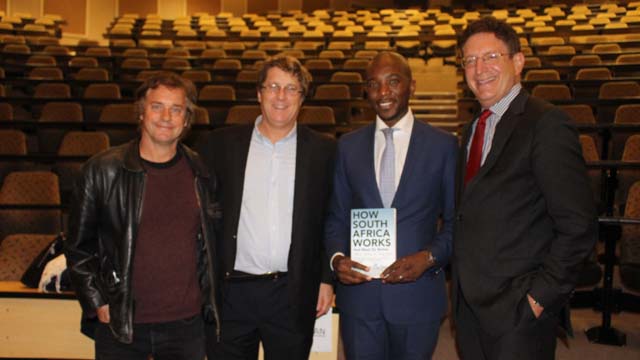 Date Released : 21/07/2015
Rhodes University Business School welcomed Gregory Mills, Head of Brenthurst Organisation and Jeffery Herbst, an American Political Scientist to launch their new book, How South Africa Works.
The best, of Zoology and Entomology, the country has to offer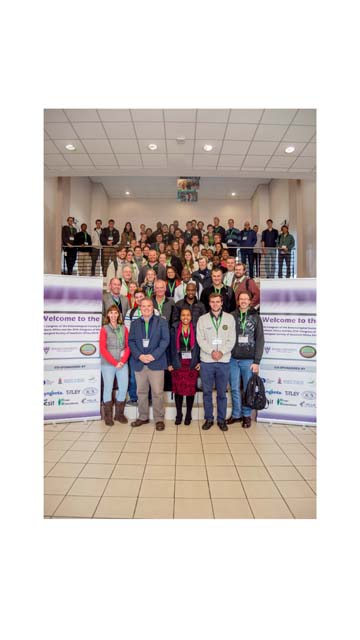 Date Released : 17/07/2015
The Entomological Society of Southern Africa and the Zoological Society of South Africa (ESSA/ZSSA) 2015 conference, hosted by Rhodes University, saw the coming together of the two largest societies for professional zoologists and entomologists in the country.
ISCHP conference comes to Africa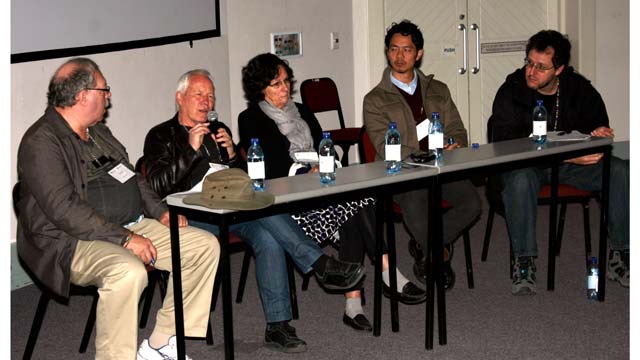 Date Released : 17/07/2015
The International Society of Critical Health Psychology (ISCHP) hosted their 9th Biennial Conference at Rhodes University from the 12th to the 15th of July. This is the first time the conference has been hosted in Africa.
Rhodes research group wins NSTF Award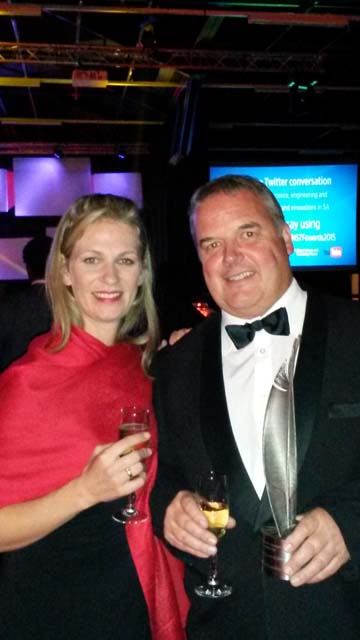 Date Released : 15/07/2015
Professor Martin Hill and his research team, the Biological Control Research Group (BCRG) won the NSTF-GreenMatter Award for 2014/15.
Plan to grow medicinal tree in rural areas to combat hunger
Date Released : 28/05/2015
Two Grahamstown eco-gardeners are hoping to improve rural food nutrition through their research into a hardy Himalayan wonder tree
Use of force 'unnecessary in combating xenophobia'
Date Released : 26/05/2015
SOUTH Africa's use of force to combat xenophobic violence is unnecessary, says former president Kgalema Motlanthe.
Rhodes backs Makana efforts
Date Released : 26/05/2015
In a strong show of institutional unity, the head of Rhodes University has called on civic groups to encourage communities in Makana to pay their municipal rates and services charges.
Students' call must not be disparaged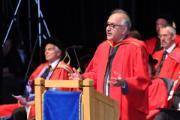 Date Released : 11/04/2015
RHODES University's former vice-chancellor Dr Saleem Badat yesterday criticised the disparaging responses
Call on graduates to be nation's healing force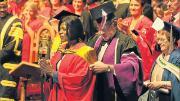 Date Released : 11/04/2015
Speaking to a packed Guy Butler Theatre, Madonsela told graduating students to play an active role in trying to find solutions to problems like violence, crime, bad governance, poor economic growth and other social ills.
Rhodes vice chancellor slams 'moral decadence' of SA's political elite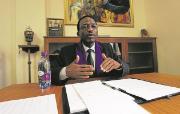 Date Released : 10/04/2015
Rhodes University vice-chancellor Dr Sizwe Mabizela today laid into South Africa's top political elite' saying people "of questionable moral and ethical character" were running the country.
Rhodes celebrates PhD graduation record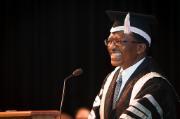 Date Released : 09/04/2015
Rhodes University celebrates a new University record of 75 PhD degrees at six graduation ceremonies over the next three days
Scholarship in honour of murdered student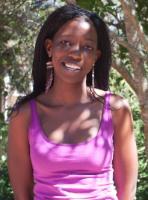 Date Released : 08/04/2015
THE mother of Rhodes University student Lelona Fufu, who was murdered while hitchhiking to her graduation ceremony in 2012, feels honoured to be going back to Grahamstown to hand over a R90 000 scholarship in memory of her daughter tomorrow.
Rhodes University honours Masekela and Madonsela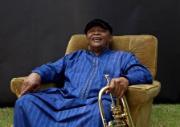 Date Released : 08/04/2015
The university said Masekela was "without doubt one of South Africa's most successful artists and his influence on world music
SA master of music recalls epic flight
Thuli Madonsela to receive another award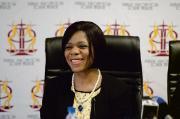 Date Released : 07/04/2015
After being named one of Time magazine's 100 Most Influential People in the World in 2014, Public Protector Thuli Madonsela is to receive another award
The First steps toward Curriculum Transformation in higher learning
Date Released : 20/04/2015
In the face of a countrywide need for transformation in academic institutions in South Africa, the Rhodes University Department of Equity and Institutional Culture along with various concerned students and academics set up a two day conference.
SAfm creates lively space for debate on transformation at Rhodes University
Date Released : 24/04/2015
The SAfm panel discussion held on Wednesday 22 April in Barratt 1 welcomed audiences from all corners of South Africa to share their views on the ongoing debate surrounding the Rhodes Must Fall campaign and the call for transformation in South African Institutions of Higher Learning.
PAYD Africa Day Speech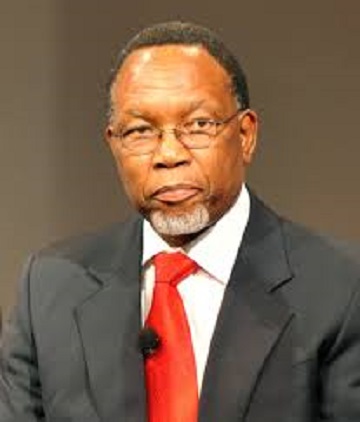 Date Released : 26/05/2015
Former President Kgalema Motlanthe spoke at the annual Africa Day International event hosted by Rhodes University's Pan African Youth Dialogue (PAYD) yesterday May 25.
Africanism through the eyes of Mwenya Kabwe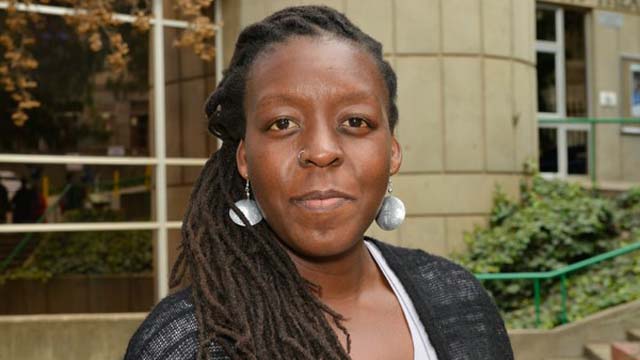 Date Released : 25/05/2015
Theatre Maker, Performer and Lecturer at the University of the Witwatersrand, introduced her acclaimed style of immersive theatre when she visited Grahamstown for the first time as a facilitator at the Rhodes University Drama Department and not as a performer for the Arts Festival.
Rhodes graduates receive Fulbright Scholarships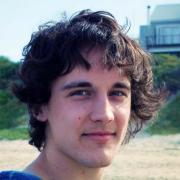 Date Released : 20/05/2015
Rhodes University opens doors to further academic avenues with two Rhodes graduates having recently received Fulbright Scholarships.
SA University, Unicef partner over HIV/Aids testing strip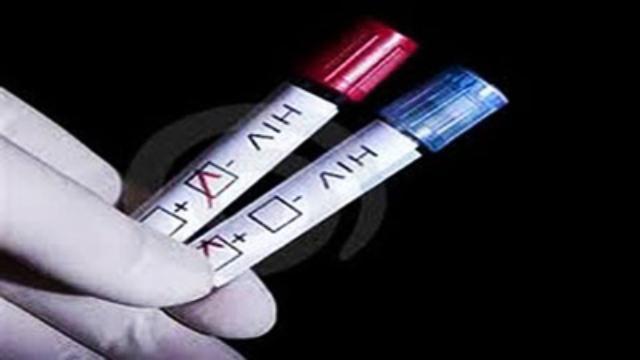 Date Released : 08/05/2015
A collaboration between the United Nations Children's Fund (Unicef) and Rhodes University could revolutionise the manner in which diagnostic testing related to HIV/Aids is done in the field.
The new classroom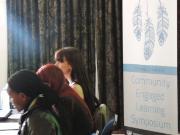 Date Released : 05/05/2015
The time for a national curriculum that dumbs down learners and teachers is over.
Taking science to recreational fishing
Date Released : 04/05/2015
Rhodes University's Department of Ichthyology and Fisheries Science recently initiated a "community engagement" partnership with a competitive fishing body known as the Rock and Surf Super Pro League (RASSPL).
Malema takes the crowd by storm
Date Released : 04/05/2015
On 30 April 2015 Rhodes University students and staff members assembled into tightly squeezed Barratt lecture theatres where the CIC of the Economic Freedom Fighters (EFF), Julius Sello Malema was scheduled to give a lecture.
Community march together against xenophobia and social injustices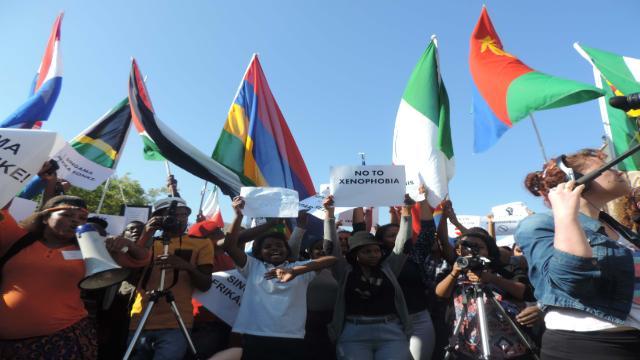 Date Released : 25/04/2015
Bright, colourful flags were waved and posters, placards, and banners were held high outside Rhodes University's main admin building on Friday 24 April as university students, academics, high school pupils, and members of the community gathered to take part in a march against xenophobia.
Honours for Masekela, Madonsela
Date Released : 07/04/2015
JAZZ maestro Hugh Masekela and public protector Thuli Madonsela are among five prominent South Africans