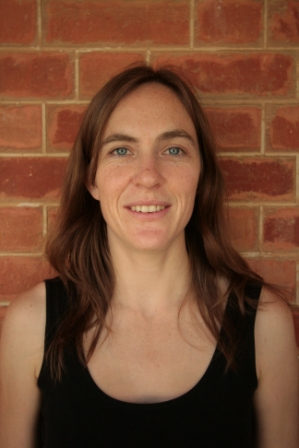 Dr Sally Matthews of Rhodes University, recently presented a paper entitled, "Renouncing Privilege, Using Privilege", as part of the 2011 Critical Studies Seminar series, hosted by both the Department of Politics and International Studies and Sociology department. 
Dr Matthews, a senior lecturer in the Department of Politics and International Studies, said the paper forms part of a broader research project on the role of the privileged in opposing injustice. She said the paper was born out of questions she found pertinent to herself and the way she should live her life. "Essentially this is about what those of us who are privileged should do with the privilege that has been bestowed upon us unjustly," she said.
Dr Matthews said that in compiling the paper, she had been struck by how challenging it can be to avoid the "preachiness and self-congratulatory tone" that can so easily accompany work in this area. "You can easily imply that, because you're critical of privilege, you're better than other people who aren't aware of it. It's really tricky to work around this so you don't come across as condescending," she said.
In considering what the privileged can and should do in response to their privileged position, Dr Matthews highlighted various philosophies regarding privilege, and the possibilities of each. "The privileged cannot fully renounce privilege, and even being in a position to be able to renounce privilege is a privilege. But then what can and should privileged people do to promote greater equality and justice?" In this regard, Dr Matthew's main research interests concern how privileged actors can act in solidarity with the underprivileged, and whether or not it is possible to oppose something that benefits oneself.
While researching the paper, Dr Matthews said she had been all too aware of the conditions which made her research possible, as this was largely facilitated by her level of privilege in society. "As a white, middle-class South African woman, I was writing this in the back room of my home while my children were being cared for by a black child-minder who I can only afford because of the racialised unequal economic order in South Africa. These levels of inequality were on my mind the whole time because they essentially facilitated my thinking about this topic," she said.
Although renouncing privilege was posed as a possible solution, she believes using one's privilege for the good of others was a better option. "I recognise the broader sticky web of privilege and I don't think renouncing it completely is possible. In the paper, I argue that it's better to use privilege in solidarity with the oppressed. However, I also argue that one can best act in solidarity with people whom you have sustained, meaningful contact, and in order to have such contact, one may need to renounce some privileges," she said.
Dr Matthews holds a PhD from Birmingham University and her research interests include the politics of development and NGO work in Africa, poverty and inequality, development theory, reconciliation in South Africa and African political economy.
Story by Sarah-Jane Bradfield
Photo supplied
Source:
Please help us to raise funds so that we can give all our students a chance to access online teaching and learning. Covid-19 has disrupted our students' education. Don't let the digital divide put their future at risk. Visit www.ru.ac.za/rucoronavirusgateway to donate