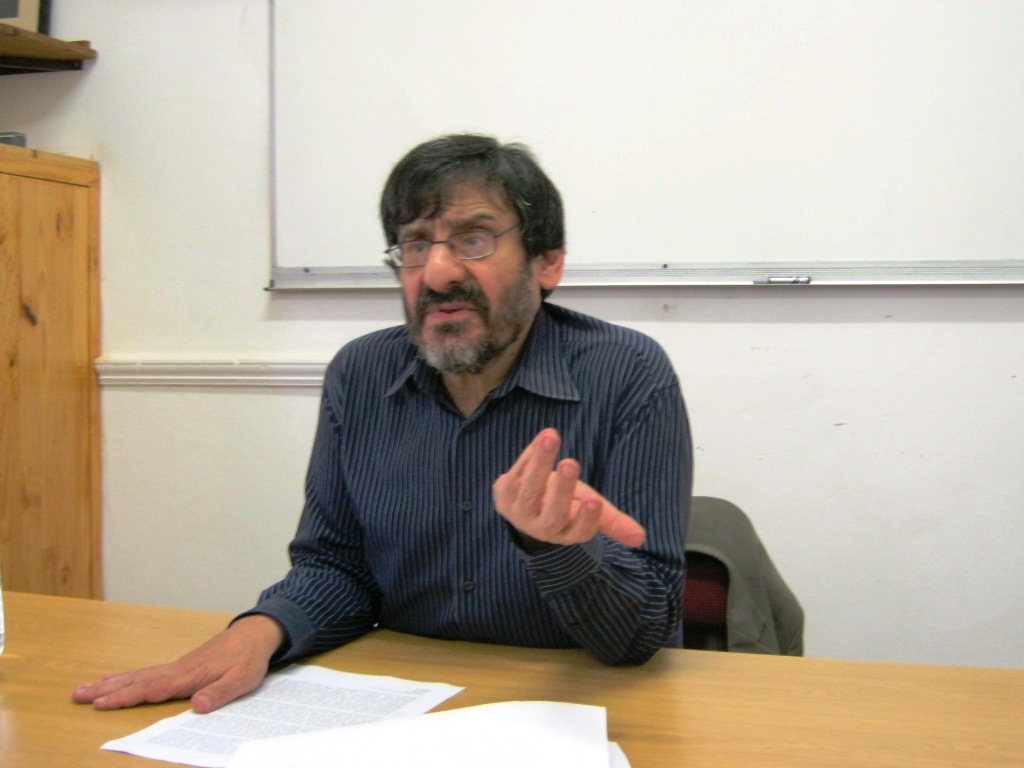 The director of the Centre for the Study of Democracy at Rhodes University and University of Johannesburg, Prof Steven Friedman presented a philosophical treatise on polarities and conflict at the Rhodes Political and International Studies seminar recently.
Prof Friedman, a political theorist and social commentator who is currently working on a biography of the Marxist sociologist and political activist Harold Wolpe, spoke about "The Prison of Polarisation: Harold Wolpe and the limits of mental class struggle."
Along with his friend Arthur Goldreich, Wolpe was, according to Prof Friedman, arrested and detained at Marshal Prison in Pretoria in 1963, from which they escaped and after which he went into exile.
Prof Friedman maintains that Wolpe had a particular way of approaching social change which, while it dominated radical thinking at the time and was not restricted to Wolpe, was fundamentally flawed.
"He believed that the world was divided into two camps, the powerful and the powerless, and he assumed that the only way the two could communicate was through conflict," he said.
After growing up with a belief similar to Wolpe's, Prof Friedman argues that the powerful can be persuaded through moral argument, or that people who seek radical change should at least consider engagement with the powerful as an option.
"During the time that Wolpe was writing, even academic discussion quickly developed into what is known as the race/class debate – creating divisions between people who call themselves socialists and those who call themselves liberals," he said.
"As understandable as that was, it was not the only way in which the pursuit of change could have been conducted at the time and it is not appropriate in the present," he continued.
"Reaching out to people across the barriers is not some kind of liberal indulgence; it is a valid and legitimate strategy for change."
Prof Friedman warned that "you cannot do this if you simply see it as a strategy. You have to believe it's intrinsically worth doing."
This point was illustrated by relating a story from Wolpe's life where the prison warder Johan Greef assisted him and his fellow prisoners to escape, not because they shared political beliefs, but because Greef needed R4000 to buy a Studebaker.
In a "typically South African story" the escape was entirely unplanned, it only occurred to the escapees after they struck up their unlikely friendship.
Wolpe's fellow prisoners succeeded in forming a relationship with Greef and persuading him to help them.
Posing the question: "Which mindset turns out to be effective in the end?" he later added that he believes that conflict shouldn't be driven by trying to destroy who you are in conflict with.
"We must still be able to engage, seeing the person or entity as a possible resource within the conflict to produce sustainable change," he emphasised.
Story and picture by Anna-Karien Otto
Source:
Please help us to raise funds so that we can give all our students a chance to access online teaching and learning. Covid-19 has disrupted our students' education. Don't let the digital divide put their future at risk. Visit www.ru.ac.za/rucoronavirusgateway to donate