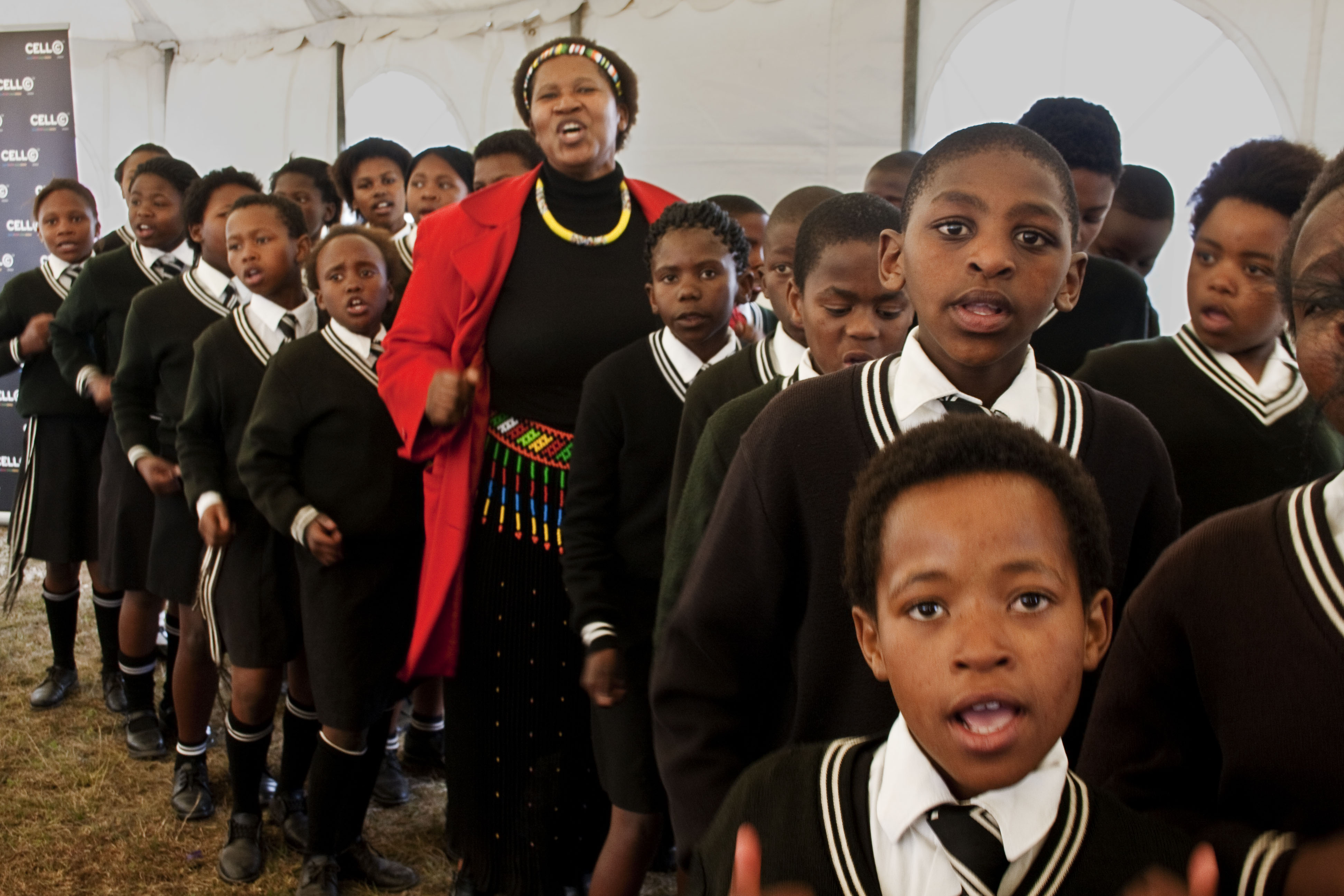 In a rather aptly named Umzam'omhle (loosely translated: good effort), Galela Amanzi launched their 20th rainwater tank at the Umzamo'mhle Community Development Project in Extension 9.
This special occasion coincided with a Cell C cellular operator donation of R80 000. The launch was incorporated into the Rhodes Community Engagement Week in which various societies, residences and academic departments joined the Rhodes Community Engagement unit in various events on and off campus.
In the five years since the student organisation's inception, Galela Amanzi has garnered growing support both from corporate sponsors and the Grahamstown community.
Di Hornby, director of Rhodes Community Engagement, said one of the key reasons for Galela Amanzi's success was their strategic partnerships with like-minded organisations and societies. She cited a growing need for civil society to create such connections in the course of community engagement and said she was excited to see the growth of Galela.
From 2007, Galela Amanzi has formed partnerships with Umthathi Training Project, the Centre for Social Development, the Kowie Catchment Campaign, and the Institute for Water Research.
Galela Chairperson, Jai Clifford-Holmes, welcomed community members, Cell C representatives, students and civil society representatives to the event and introduced the Galela Amanzi committee. He then introduced the Samuel Ntsiko School choir whose renditions of various traditional and popular songs amplified the Umzam'omhle celebrations.
Clifford-Holmes also highlighted Galela Amanzi's aim of providing a platform for teaching and learning on a small yet replicable scale with regards to social and environmental problems. He also cited the need to carry out research into the applicability of rainwater harvesting across Grahamstown.
The Cell C representative, Ms Mercia Maserumule, Manager: Corporate Social Investment shared her company's vision regarding one of the Millennium Development Goals; the eradication of poverty. She said she hoped that the company's donation would go some way towards seeing the community's food and income base strengthened and encouraged Galela Amanzi in their future endeavours.
Mr Jonny Qiyazi, secretary of Umzam'omhle expressed his gratitude at the role played by Umthathi Training Project and Galela Amanzi for their support. Mr Qiyazi described the challenges faced by the community on the outskirts of Grahamstown and the 'long road' they had travelled to obtaining a rainwater tank and training assistance. The Chairperson of the project, Mr SB Plaatjie joined his colleague in extending his thanks on behalf of the community. The Samuel Ntsiko choir closed the event on a high note.
Umzam'omhle is a local non-governmental organisation located in an area with chronic water shortages. This has a particularly adverse impact on vegetable gardens which is a component of the project's mandate.
By: Zukiswa Kota
Picture by Andrew Brukman
Source:
Please help us to raise funds so that we can give all our students a chance to access online teaching and learning. Covid-19 has disrupted our students' education. Don't let the digital divide put their future at risk. Visit www.ru.ac.za/rucoronavirusgateway to donate