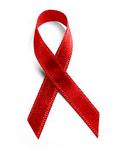 Every year Rhodes sets aside an HIV/AIDS Awareness Week to highlight and encourage personal responsibility and wellness for both students and staff.
This year the Awareness Week, taking place from 22 to 28 August, will bring together a number of different events such as discussions, lectures, 7-a-Side Soccer Challenge, a fun walk, a colloquium and an HIV-poster design competition.
Initiated and organised by Rhodes staff members, the Peer Supporters 7-a-Side Soccer Challenge aims to raise awareness of HIV/AIDS related issues, stimulate conversation and provide support for those affected by the virus.
The 7-a-Side Soccer Challenge runs from Monday to Thursday, with matches every day at 16:30 and 17:15 on Kings Field with a prize-giving ceremony on Thursday 25 August.
The Rhodes Peer Supporters programme consists of volunteer staff members committed to an ethos of wellness. Dedicated to empowering and educating other staff members and the community in general, the peer supporters provide information about resources in Grahamstown and at Rhodes University.
"Soccer promotes physical health, exercise, community and fun," says Graham Kingma, the programme's facilitator. "The 7-a-Side Soccer Challenge is about all round wellness, and more of a prevention strategy than a reaction to HIV/AIDS".
However, Kingma explains that the peer supporters are not limited to HIV/AIDS related issues, but also tackle legal, financial and personal problems within the community. The goal of the programme is to direct those seeking assistance to reliable resources – for example, FAMSA – and offer further information about policies and systems at Rhodes University.
Sipho Moneli, a member of the Rhodes Grounds and Gardens division, says that the peer supporters are "trained to minimise the spread of the disease, and teach others about HIV".
According to Moneli, the purpose of the 7-a-Side Soccer Challenge is "to draw a picture of the peer supporters – to attract people and educate them about our role".
The 7-a-Side Soccer Challenge is comprised of four women's teams and eight men's teams, which consist of student squads as well as staff teams from various departments at Rhodes University.
"This is an event that brings everybody together, regardless of status," says Michael Drewett of the Sociology Department's team. "The Soccer Challenge is a chance to think about the issues surrounding HIV/AIDS, but also about health and fitness in general".
In September, Thandi Nzizi will commence his role as Rhodes' HIV/AIDS Advocacy Officer. The inclusion of this post indicates the importance of HIV/AIDS education and management at Rhodes University, and provides further support structures for students and staff.
Click here to see the full programme of events
Story by Alexis de Coning
Source:
Please help us to raise funds so that we can give all our students a chance to access online teaching and learning. Covid-19 has disrupted our students' education. Don't let the digital divide put their future at risk. Visit www.ru.ac.za/rucoronavirusgateway to donate