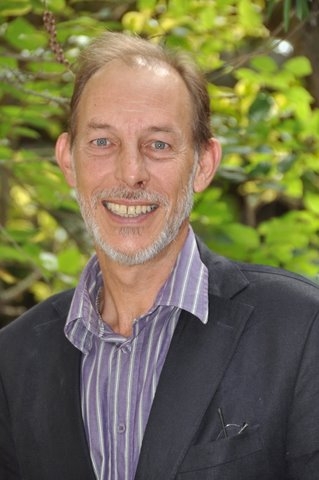 The Southern African Literature in Focus (SALIF) aims to contribute to a broader understanding of Southern African literature and culture, while also producing students who are well versed in literary-cultural interpretation.
Securing the Rhodes University English Department's standing as a leading centre of research into Southern African literature, the SALIF project is another of the four Mellon-funded research and postgraduate education focus area recently launched.
The project is led by Professor Dirk Klopper, Head of the English Department, in collaboration with his colleagues, Profs Cornwell, Marais and Wylie, Dr Seddon, Ms Marais and Grogan, and Mr Dass.
Through the work of Professor Guy Butler and many others, as well as its association with the National English Literary Museum (NELM) and the Institute for the Study of English in Africa (ISEA), the Department has a history of research into Southern African literature.
SALIF will extend and integrate its existing strengths to conduct a thorough re-evaluation of the scope and complexity of Southern African literature, covering literature produced from the pre-colonial to the post-apartheid periods.
Participants will adopt a variety of interlocking literary-critical approaches to this literature, including historical, genealogical, ecological and transnational and their research will be linked to postgraduate coursework and supervision, and to academic publications.
Southern African literature is an expanding and innovative field of cultural expression that facilitates a dialogical understanding of Southern African culture as an entanglement of different histories, traditions and symbolic systems. This research will contribute to this understanding of Southern African culture while also producing students who will be well-prepared for the professions of literary scholarship, language teaching, book publishing, cultural journalism and imaginative writing.
The project provides an institutional home for the study of Southern African English literature, using demonstrable expertise in the Department for this research, involving staff at NELM and the ISEA in its development, and putting in place relevant Honours and Masters courses for training future generations of researchers in the field.
The English Honours course has this year been expandedto enable students to pursue four coursework papers and a research paper on Southern African literature. Coursework papers cover historical landmarks in the development of the literature, distinctive local genres such the farm novel and the Afropolitan novel, the relationship between oral traditions and performance poetry, and local ecologically-orientated writing.
The Honours course allows various possible combinations with papers from African Languages, Afrikaans, and Linguistics with the intention to produce students who could pursue a Masters degree in Southern African literature in one of three proposed directions: a Masters thesis on any aspect of Southern African literature in the English Department; Masters course in Creative Writing offered by the ISEA; or finally an interdisciplinary Masters course in Cultural Journalism from 2012, involving the School of Languages and the School of Journalism and Media Studies, and aimed at producing writers who are knowledgeable about, and skilled at the analysis of, contemporary South African written culture.
In addition, the 2011 conference of University English Teachers of South Africa hosted by the English Department at Rhodes, which hasthemed sessions on Southern African literary history, will have papers selected for publication in the 2012 special issue of English in Africa. This issue will launch an annual colloquium on Southern African literary studies and an annual special issue of English in Africa dedicated to the South African Literary History Project. It is expected that thiswill result in a number of book publications.
Story by Kerry Peter
Source:
Please help us to raise funds so that we can give all our students a chance to access online teaching and learning. Covid-19 has disrupted our students' education. Don't let the digital divide put their future at risk. Visit www.ru.ac.za/rucoronavirusgateway to donate