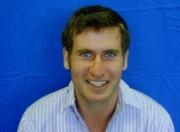 As one of only two South African Institute of Chartered Accountants (SAICA) accredited universities who achieved a 100% pass rate across the two 2014 examinations, Rhodes University saw 40 students passing the Initial Test of Competence (ITC) in 2014 (25 in January and 15 in June).
Between the January and June exams, 100% of the 2013 Post-Graduate Diploma in Accountancy (PGDipAcc) class passed.
In 2013 a total of 34 students passed, while 97% of the 2012 PGDipAcc class passed on the first attempt in January 2013.
In 2012 and 2011 a total of 26 and 34 students passed respectively with both the 2011 and 2010 PGDipAcc classes achieving a 100% first time pass rate.
The Initial Test of Competence (ITC) is the first of two SAICA examinations which candidates who wish to qualify as chartered accountants need to pass. The Chartered Accountant designation is the preeminent professional accounting qualification and South African chartered accountants are highly sought after across the world.
According to associate professor and lecturer in Management Accounting and Financial Accounting topics John Williams, "We are very pleased that our 2013 class has once again excelled in the ITC. This is evidence of the quality of our graduates and our Accounting programme as a whole."
Ramesh Nehara, who is currently doing SAICA articles with Pricewaterhouse Coopers in East London, said the most challenging aspect of writing the exams was how tiring the experience was, involving four papers in two days.
"I was totally exhausted and very nervous at the same time about the results," he said, adding that he found out about them through an SMS message from his Human Resource manager. "I did not believe it so I called her to confirm it. Then I received an SMS from SAICA saying that I passed my exam. It was such an amazing feeling and relief like I had when I passed my Dipacc or CTA at Rhodes last year."
Brad Hart found the experience of writing the exam for the second time tougher than the first time as he had to juggle studying and working a full day. Luckily he was granted study leave and could focus more on learning in the weeks leading up to the exams.
"It was very difficult to get back into a study routine after being out of the game for about six months, but I soon regained a solid study routine. It also came as a bit of a shock to the system, having to re-teach myself and understand sections of work which I covered almost a year ago."
Describing the nearly two-month wait for the results as "a very anxious time" Hart said the week before the release of the results was the worst, as "everyone was wishing you well, asking how you think you did and that they sure that you have passed."
Expecting the worst but hoping for the best, Hart scanned the list of students for his name and saw "passed" next to his name. "This was one of the happiest and most relieving times of my life, knowing that I had now defeated the world renowned Board(ITC) exam.
This brought me to realise that I am now one step closer to being a CA(SA) and to my goal. The long hours had paid off, finally." Hart is working at KPMG, which he has thoroughly enjoyed thus far, "especially the help, support and guidance which I have been provided with by colleagues and managers". He would like to go on an overseas secondment while at KPMG.
By Sarah-Jane Bradfield
Photo supplied: Brad Hart
Source: Communications and Marketing
Please help us to raise funds so that we can give all our students a chance to access online teaching and learning. Covid-19 has disrupted our students' education. Don't let the digital divide put their future at risk. Visit www.ru.ac.za/rucoronavirusgateway to donate