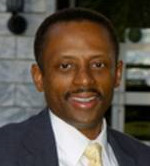 APPOINTMENT OF DR. SALEEM BADAT AS PROGRAM DIRECTOR, INTERNATIONAL HIGHER EDUCATION AND STRATEGIC PROJECTS
THE ANDREW W. MELLON FOUNDATION
New York, NY (March 4, 2014): The President of The Andrew W. Mellon Foundation, Dr. Earl Lewis, today announced the establishment of a new post of Program Director for International Higher Education and Strategic Projects.
He also announced the appointment of current Rhodes University Vice-Chancellor, Dr. Saleem Badat, as the first Program Director. Dr. Badat will oversee and direct the Foundation's international grantmaking and the ongoing programs in South Africa.
According to Dr. Lewis, "the new post and the appointment of Dr. Badat in the twentieth year of South Africa's transition to democracy express The Andrew W. Mellon Foundation's commitment to continued support for its South Africa program."
Over the past 20 years the Mellon Foundation has provided over $118 million of support to South African universities and cultural institutions. Its main goal has been to develop capacity in higher education by providing opportunities for individuals who were previously disadvantaged and individuals who have demonstrated a commitment to the previously disadvantaged.
Dr. Lewis indicated that "support for South African higher education and specifically for the arts and humanities will continue to be a major priority, which Mellon grantmaking will continue to reflect."
Dr. Lewis said he was "extremely pleased to have an intellectual, university leader and scholar of Dr. Badat's calibre join the Mellon Foundation. He will bring a wealth of knowledge, expertise and experience and we are excited to have him as part of the Mellon team."
Dr. Badat will be based at the Mellon Foundation headquarters in Manhattan, New York, and assume his post in late-2014. He will travel to South Africa regularly as part of Mellon grantmaking activities.
Dr. Lewis stated that Dr. Badat will also join a distinguished advisory panel assembled by the Mellon Foundation to guide a multi-year effort to develop knowledge and collect and disseminate information about the value of diversity in various domains.
The overall effort, which will be called Our Compelling Interests, will produce an annual summary of the best research findings on the value of diversity from a variety of perspectives. This annual summary is intended to provide scholars, academic leaders, legal experts, policy makers, business executives and others with a "state-of-the-field" assessment.
Until recently, Dr. Stuart Saunders, the former Vice-Chancellor of the University of Cape Town, served as a Senior Advisor of the Mellon South Africa program. Dr. Lewis thanked Dr. Saunders for his contribution to Mellon and South African higher education over many years.
Apart from its grantmaking in South Africa, Mellon supports grantees in the United Kingdom, Canada, France, China and other parts of the world.
DR. SALEEM BADAT TO ASSUME NEWLY CREATED POST AS PROGRAM DIRECTOR: INTERNATIONAL HIGHER EDUCATION AND STRATEGIC PROJECTS AT THE ANDREW W. MELLON FOUNDATION
Dr. Saleem Badat holds Bachelors and Honours degrees in the Social Sciences from the University of KwaZulu-Natal, a Certificate in Higher Education and Science Policy from Boston University (United States), and the degree of Doctor of Philosophy in Sociology from the University of York (United Kingdom).
After a decade at the University of Western Cape, where he was the Director of the Education Policy Unit, in 1999 he became the first CEO of the Council on Higher Education, which advises the Minister of Higher Education & Training on higher education policy issues. In June 2006, he became vice-chancellor of Rhodes University.
Dr. Badat is the author of Black Student Politics, Higher Education and Apartheid (2002) and Black Man, You are on Your Own (2010); co-author of National Policy and a Regional Response in South African Higher Education (2004), and co-editor of Apartheid Education and Popular Struggles in South Africa (1990). His most recent book is The Forgotten People: Political Banishment under Apartheid (Jacana 2012; Brill 2013).
He has contributed numerous chapters and articles to books, scholarly journals, and magazines and has directed and authored various policy reports on South African higher education. He has also made invited keynote and other addresses at conferences and seminars around the world.
In 2004 Dr. Badat was awarded an honorary doctorate from the University of Free State for "outstanding achievements in the shaping of policies and practices of the higher education environment." In 2008 he received another honorary doctorate, from the University of York, his alma mater. In the same year he was honored with the Inyathelo Exceptional Philanthropy Award in recognition of Excellence and Leadership in Personal South African Philanthropy.
He is the current Chairperson of Higher Education South Africa (HESA), and has served on the executive committee of HESA and as Chairperson of its Funding Strategy Group and Teaching and Learning Strategy Group. He was previously Chair of the Association of African Universities Scientific Committee on Higher Education.
Dr. Badat is a board member of the Centre for Higher Education Transformation, a member of the World Social Science Forum 2015 Scientific Committee, serves on the Think Tank of the Third Carnegie Enquiry into Strategies to Overcome Poverty and Inequality, and is a trustee of the Harold Wolpe Memorial Trust.
Caption: Dr. Earl Lewis, President, The Andrew W. Mellon Foundation
Source: Communications
Please help us to raise funds so that we can give all our students a chance to access online teaching and learning. Covid-19 has disrupted our students' education. Don't let the digital divide put their future at risk. Visit www.ru.ac.za/rucoronavirusgateway to donate