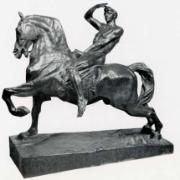 Rhodes University will honour six Old Rhodians (Rhodes Alumni) who have enhanced the reputation of the University during the annual awards ceremony which will take place at Gavin Relly Postgraduate Village on Saturday (30 August).
One of the recipients of the Emerging Old Rhodian Awards is Ms Unathi Msengana who was born and bred in Grahamstown. Ms Msengana is a singer, actress and radio presenter who has one of the most recognisable voices in South Africa, hosting one of the biggest breakfast radio shows in the country.
Rhodes University alumni are honoured for their outstanding accomplishments in their professional or personal lives. The prestigious awards are specifically intended to acknowledge Old Rhodians as role models who are part of the greater Rhodes University family.
Distinguished Old Rhodian Award: Ms Imogen Nonhlanhla Mkhize
Ms Mkhize grew up in a humble home environment where her mother instilled in her a moral compass that has guided all her actions, choices and decisions.
She graduated from Rhodes University in 1984 with a BSc Information Systems, followed in 1985 by a Higher Diploma in Education, before obtaining an MBA from Harvard Business School in 1995 and a Diploma in Company Direction with the Institute of Directors/ GIMT in 2000.
Despite her international education experience, Imogen feels a strong connection to Rhodes University. "It was a privilege to go to Rhodes….it has a campus culture supportive of teaching and learning and I felt nurtured and encouraged to explore my abilities".
Distinguished Old Rhodian Award: Richard (Rich) Thompson Mkhondo
It was Mr Mkhondo's love of writing that brought him to Rhodes to study Journalism and African Politics. He was the founder of the Black Students Movement and one of the first black journalism graduates in 1983.
He is a marketing communications and reputation management practitioner and strategist of international repute.
Mr Mkondo recently founded The Media and Writers Firm, a content development agency and reputation management consultancy, helping companies and organisations with a variety of their communications needs.
Until early 2014 he headed MTN Group's Corporate Affairs department. He joined MTN from the 2010 FIFA World Cup Organising Committee South Africa where he was the Chief Communications Officer in the run up to and during the first FIFA World Cup held on African soil.
He led and directed the strategic vision of the committee's Communication and Media Operations departments. His communications work during the World Cup 2010 was exceptional, showcasing South Africa's readiness to host the Cup and ensuring that South Africa received the credit it deserved.
Distinguished Old Rhodian Award: Mr Lincoln Camagu Mali
Mr Lincoln Camagu Mali is an outstanding internationally accredited graduate of Rhodes. He is innovative, analytical, articulate, balanced and adaptable and has a lifelong love of learning.
He obtained his BA (1990) and an LLB (1992) from Rhodes, completed an MBA (2006) at Henley Management College in the UK, and capped it all off with an Advanced Management Programme (2013) from Harvard Business School in the United States.
While at Rhodes, Lincoln was a prominent student activist - President of the Black Student Movement, Eastern Cape Chairperson of the South African National Student Congress (SANSCO) and became the founding National Vice President of the South African Student Congress (SASCO) which was launched at Rhodes after the merger of NUSAS and SANSCO.
Lincoln started his professional career in 1993 as a Candidate Attorney and in 1994 joined the new South African government as Ministerial Spokesperson and Advisor to the then Minister of Education, Prof Sibusiso Bhengu.
In 1997 he became a General Manager at the Banking Council and in 2001 joined Standard Bank as a Senior Manager at their Corporate & Investment Banking Division (CIB). He has progressed through many positions at the bank and in 2013 he was appointed as the Regional Executive Head, Western Region, Personal and Business Banking Africa with responsibility for Angola, DRC, Ghana, Namibia and Nigeria.
Distinguished Old Rhodian Award: Judge Ronald Jonathan Wilshire (Jos) Jones
Judge Ronald Jonathan Wilshire (Jos) Jones was born in Pretoria but has been closely associated with the Eastern Cape, Grahamstown and Rhodes University for a great deal of his life.
He initially attended Grey Primary School in Port Elizabeth and matriculated from St Aidan's College, Grahamstown in 1957. His relationship with Rhodes University then began, graduating with a Bachelor of Arts degree in 1961 and a Bachelor of Laws (cum laude) in 1963.
He started his career as an advocate at the Grahamstown Bar in 1964. In 1984 he "took silk" and in 1986 was elevated to the bench of the Eastern Cape Division of the Supreme Court (now High Court). He served on the High Court bench from 1986 until his retirement in 2010, playing an increasingly influential role as a judge in the Eastern Cape over the years and particularly since the advent of democracy.
In the words of Judge Clive Plasket (Judge of the High Court) "Jos administered justice with distinction in the Eastern Cape Division of the High Court and the Supreme Court of Appeal. I was privileged to be a colleague of his…. He played a huge role as a mentor to us, teaching us by way of example the best practice of being a judge…"
Parallel to his judicial role Judge Jos has made an incredible contribution to the University. He served as Chair of Council and a member of the Rhodes Board of Governors from 1994 to 2014. His tenure as Chair of Council started at a very turbulent time. He presided over meetings the way he did in court – with courtesy, patience, wisdom and common sense. Former Vice-Chancellor, Dr Saleem Badat stated that it had been a pleasure working with him, and that it had been a fantastic eight years of serving with him.
Emerging Old Rhodian Award: Ms Unathi Msengana
Ms Msengana matriculated from Victoria Girls' High School and graduated from Rhodes with a BA (2000) in Journalism and Drama. She further studied International Media Studies at the University of Utrecht in The Netherlands.
She was recently nominated for Best South African Radio Host at the Nickelodeon Kids Choice Awards 2014. A household name since becoming a judge on Idols South Africa in 2011, she adds balance to the judging panel with her laughter and tears of joy!
Emerging Old Rhodian Award: Ms Konehali Gugushe (Kone)
Ms Gugushe grew up in Zwelitsha, King Williams Town with her mother and two siblings. Her mother played a pivotal role in her life as her father died when she was very young. She learnt to be assertive from a very young age, a trait that has stood her in good stead in a male-dominated industry.
She matriculated at the age of 15 from All Saints Senior College in the Eastern Cape. Originally starting her Bachelor of Commerce degree at the University of Fort Hare, she completed it at Rhodes in 1997. Having already enjoyed success in subjects such as accounting at university, she decided that she would go all the way and qualified as a Chartered Accountant in 2001. At that time only 4% of chartered accountants in South Africa were black females.
Source: Coommunications and Marketing
Please help us to raise funds so that we can give all our students a chance to access online teaching and learning. Covid-19 has disrupted our students' education. Don't let the digital divide put their future at risk. Visit www.ru.ac.za/rucoronavirusgateway to donate