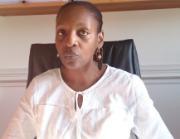 Rhodes University will host a one day seminar on 30 April 2014 entitled: Africanisation and South African Higher Education Institutions. The seminar is part of the Higher Education South Africa Common Campaign project, which aims to encourage all institutions to commonly mark 20 years of South African democracy.
Academics from four South African universities will be presenting papers on various topics related to the theme:
Wits University's Prof Mellissa Steyn will present a paper on "Racialised identities and the Africanisation of South African Universities";
Prof Pitika Ntuli from Tswane University of Technology will talk on "Africanisation: The basis for self-transformation";
Prof Lesley Le Grange of Stellenbosch University will present on, "Locating the South African university in Africa: Implications for the curriculum" and
The paper of Prof Barney Pityana, Rector for the College of Transfiguration, is entitled: "Research and the African university in the global sphere.
Rhodes Director of Equity and Institutional Culture, Ms Noluxolo Nhlapo, says the seminar is convened as part of a bigger programme designed to mark 20 years of democracy in South African institutions.
"Transformation of higher education institutions remains one of the key challenges in the pursuit of the democratic ideal of equality for all and the recognition of the intrinsic human dignity of all," she says.
"By convening the seminar we hope to encourage debate on transformation within the institution and to actively contribute to the broader debate taking place in the country. We hope that through such seminars a clearer vision of a transformed South African university and indeed a transformed Rhodes University will emerge."
She says that debating the merits and demerits of various models of transformation that have been propounded enables a deeper exploration of what transformation should be for the 25 different institutions of higher education.
Last year in March, the HESA Board endorsed a concept paper on Common Campaign days on Deepening Transformation Conversations within Higher Education as presented by the Transformation Strategy Group.
"The objective of the project is for the sector to collectively agree on a set of common 'campaign days' to highlight particular aspects of transformation across the sector, to raise awareness, to promote new ideas and practices, challenge retrogressive practices and traditions, and to celebrate achievements.
"It is also seen as a strategic way in which HESA can facilitate the sector working together as a 'single' entity promoting the interests of a transforming higher education system," added HESA Chief Executive Officer, Dr Jeffrey Mabelebele.
By Zamuxolo Matiwana
‌
Source: Communications and Marketing
Please help us to raise funds so that we can give all our students a chance to access online teaching and learning. Covid-19 has disrupted our students' education. Don't let the digital divide put their future at risk. Visit www.ru.ac.za/rucoronavirusgateway to donate