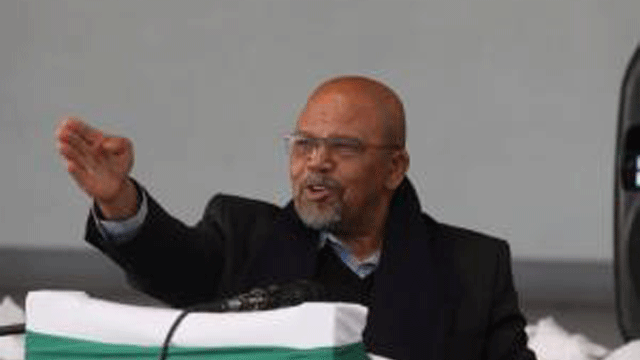 Rhodes University's Chancellor and the Supreme Court of Appeal of South Africa's President, Lex Mpati, backed Springbok Coach Allister Coetzee on Tuesday, also weighing in on the transformation debate.
Speaking at Grahamstown's new indoor sports centre during Coetzee's visit, Mpati revealed that his fellow Grahamstonian's appointment as Springbok coach had made him "very, very excited."
Mpati, who was coached by Coetzee's father during his playing days, acknowledged that the 53-year-old had a difficult task ahead of him in accelerating transformation, while also picking winning sides.
However, he assured Coetzee that he was the right man to take care of both jobs.
"Rugby made a great contribution to normalising situations in South Africa. Regrettably, we are not there yet," said Mpati.
"People want [transformation and winning] to happen at the same time... Whatever you do, you'll get our [the people of Grahamstown's] support.
"It's a pity that after 22 years of democracy, we are still talking in terms of Africans, and coloureds, and whites, and so on - but we will get there. I think we will, and your contribution is going to take us there, as well."
"We will get to a stage where we're not going to bother about who is on the field - how many whites are on the field and how many Africans are on the field."
"That stage will be when we all look at ourselves as human beings, as rugby players, and whoever - not as Africans, whites, and so on."
"There will come a time when maybe the whole Springbok team is black. There will come a time maybe when the whole Springbok team can be white as well."
Lex Mpati speaking during Allister Coetzee's visit to Grahamstown on Tuesday. Photo: Stephen Penney.
Source: Grocott's Mail
Please help us to raise funds so that we can give all our students a chance to access online teaching and learning. Covid-19 has disrupted our students' education. Don't let the digital divide put their future at risk. Visit www.ru.ac.za/rucoronavirusgateway to donate