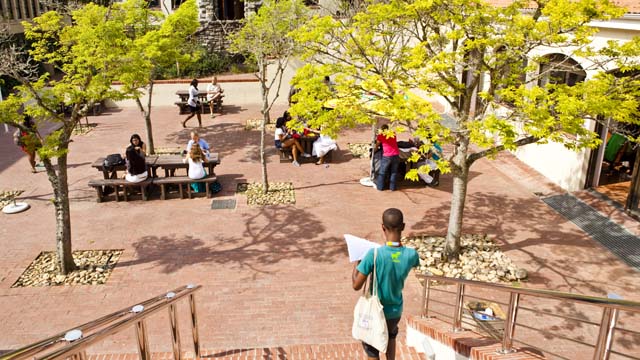 Safety and security on campus are both an individual and a collective responsibility of all students and staff. On its part, the University has a responsibility to take all such steps as may reasonably be practicable to create a safe and secure university environment in which students and staff can learn, work and live. To achieve this, our University reviews and assesses its safety and security measures from time to time. For example, following the shooting on campus of one of our students in 2014, the University engaged the services of security experts to advise it on measures to enhance safety and security on campus. Events of the past two years on campus and calls from students and staff for enhanced safety and security on campus have necessitated the installation of the Closed Circuit Television (CCTV) security system in various parts of our campus. Video cameras have been in place in some areas of the campus for several years, and have been used without attracting much comment as a form of assurance for the safety of people and property on our campus. It is recognised by security experts that a CCTV system is an effective mechanism to prevent or detect crime.
The University leadership acknowledges the need for policies relating to the acceptable use of security cameras on campus to ensure that they are used only for their intended purposes and only by appropriately authorised people. We will soon develop the CCTV security system acceptable use policy which will regulate the use of this system. Such a policy should be consistent with all applicable national legislation and university policies. It should place emphasis on, among other things, the respect and preservation of individual privacy rights of the members of the University community. Monitoring or recording of audio is strictly prohibited. Information obtained via CCTV security system will be used exclusively for security and law enforcement purposes.
Following an explicit threat to disrupt examinations, and experience of other aspects of the academic programme being disrupted, a decision was taken to install cameras in the examination venues. There have been calls by some for details of the campus camera system to be made public. It would be irresponsible of the university to publish such information, given that the purpose of the system is law enforcement.
Sizwe Mabizela
Vice-Chancellor, Rhodes University
Source: VC's Circular
Please help us to raise funds so that we can give all our students a chance to access online teaching and learning. Covid-19 has disrupted our students' education. Don't let the digital divide put their future at risk. Visit www.ru.ac.za/rucoronavirusgateway to donate