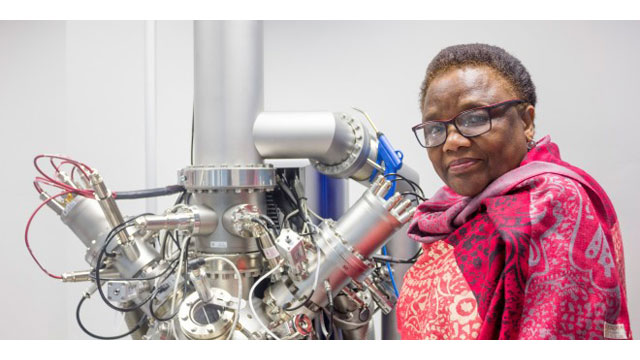 Africa must learn to solve its own problems, says the winner of this year's African Union (AU) Kwame Nkrumah Scientific Award, Professor Tebello Nyokong of Rhodes University in Grahamstown in Eastern Cape Province.
Speaking on the South African Broadcasting Corporation (SABC) Morning Live programme here Thursday, she said science is about making our environment better. "Science is about taking our mineral resources and getting money out of them, it's about creating employment."
She said if Africa did not create its own scientific base, it would always be consumers of low class technology from other people and its decisions would be made for it by other people.
"I am passionate about Africa and Africans taking a lead in science," added Nyokong.
Meanwhile, the Head of Research at the University of the Western Cape. Prof Thandi Mgwebi, said there had been an increase in higher education enrollments globally and particularly in South Africa.
South Africa is at a deficit when it comes to academic, industrial and commercial minds in the fields of science and technology and she said that although this had made education less exclusive, it had had some negatives too.
She said: "Statistics show that between 45 per cent and 60 per cent of our students do not complete their degrees; they are no where to be found. Those who are suppose to complete in three years take five years to complete their degrees."
The many social ills attributed to this is the lack of access to quality mathematics and science education, school infrastructure and support systems, she added.
Source: http://africanewswire.za.com/south-african-professor-says-africa-must-solve-its-own-problems/
Source: Africa Newswire
Please help us to raise funds so that we can give all our students a chance to access online teaching and learning. Covid-19 has disrupted our students' education. Don't let the digital divide put their future at risk. Visit www.ru.ac.za/rucoronavirusgateway to donate