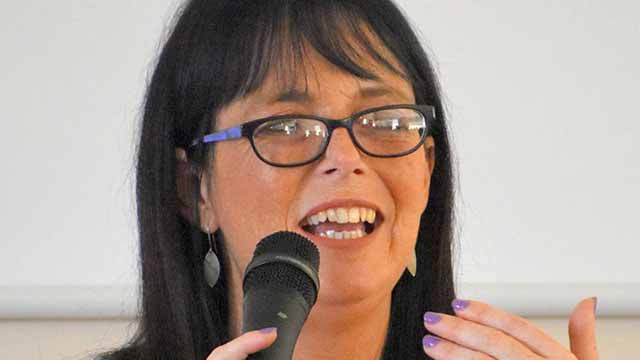 Dr Nkosazana Dlamini-Zuma is most likely to be elected as the next president of the African National Congress and South Africa, according to Melanie Verwoerd, former African National Congress MP and ambassador to Ireland.
Speaking at the Rhodes Business School/Makana Brick Business Breakfast in Grahamstown, Verwoed predicted that the race will be tightly contested between the two front-runners; Zuma and the current Deputy President, Cyril Ramaphosa.
"Owing to the increased membership of the KwaZulu Natal ANC branch, the odds are against Ramaphosa, but only by a small margin. Political talk suggests that Jacob Zuma may appoint Dlamini-Zuma to be minister of higher education, thus enabling her greater political presence in SA to win over voters," said Verwoerd.
Analysts have alluded that electing Dlamini-Zuma as president will be in President Zuma's advantage as he is "vulnerable to prosecution and therefore needs to be replaced by someone who will shield him."
The African National Congress is preparing for their much talked about 54th national conference from the 16 to 20 December in Gauteng, where 4 500 candidates will decide on the party president, Jacob Zuma's successor. There are currently at least six presidential candidates; Dlamini-Zuma, Ramaphosa, ANC Treasurer-General Zweli Mkhize and Speaker of the National Assembly, Baleka Mbete, Minister of Human Settlements and former ANC Treasurer Matthews Phosa.
"The truth about this upcoming conference is that it doesn't matter what the country wants. It also does not matter much what the Women's League, MK Veterans, Cosatu and the Youth League want because they have just under 200 votes combined. The mother body, the old guards and KZN will make the final decision that matters, and Cyril is not their favourite candidate with his anti-corruption stance," Verwoerd said.
The breakdown of delegates per province at the last ANC national conference in Mangaung was as follows: KwaZulu-Natal 974, Eastern Cape 676, Limpopo 574, Gauteng 500, Mpumalanga 467, Free State 324, North West 234, Western Cape 178 and Northern Cape 178.
Verwoerd added that Ramaphosa's plan to eradicate corruption if he is elected, will further alienate him from the ANC because the majority of cabinet members have been implicated in the Zuma-Gupta state capture allegation.
Verwoerd said that regardless of who won the battle for the ANC presidency, indications were already there that the ANC "may well split after December, leaving the country more vulnerable and at the mercy of ANC leadership, or lack thereof."
Melanie is a media writer and political analyst who was elected as an ANC MP in the country's first democratic elections, making her the youngest Member of Parliament. She was awarded the Irish Tatler International Woman of the Year award. Melanie is highly sought after for her knowledge of current affairs, feminism, development & human rights in South and Southern Africa.
Source: Communications
Please help us to raise funds so that we can give all our students a chance to access online teaching and learning. Covid-19 has disrupted our students' education. Don't let the digital divide put their future at risk. Visit www.ru.ac.za/rucoronavirusgateway to donate