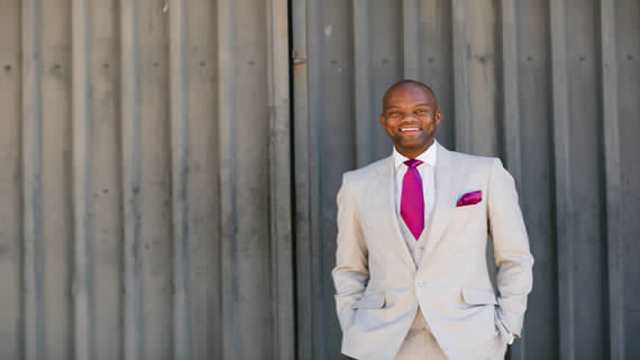 The Political & International Studies department will this week present a series of lunch-time lectures as part of their annual teach-in from Monday, the 17th of July to Thursday the 20th of July at Barratt 1 Lecture Theatre. Themed The Post-American World, the series of lectures aim to make sense of what is to follow the American world order. The public lectures will specifically examine what a post-American world means for Africa, the Global South and South Africa.
The line-up of speakers include Wamkele Mene, an Old Rhodian who is currently Chief Director: Africa Economic Relations at the Department of Trade & Industry on day one. His talk is titled "Trade and Integration Issues for Africa in a Post-American World: What does Africa need to start doing differently?"In this role, he oversees and is in charge of formulating complex market access strategies for South African investors expanding into Africa and advises on overcoming regulatory and legislative barriers to investment and market entry. As South Africa's chief trade negotiator for Africa, he is responsible for leading all free trade agreement negotiations with African trading partners, including negotiations with multinational corporations, African governments, regulators and policy makers.
Day two of the lecture series will see former Chairperson of the African Union, Dr Nkosazana Dlamini-Zuma reflecting on the topic "Africa in 2063". Dr Dlamini-Zuma was appointed Minister of Health under former President Nelson Mandela in 1994 - one of only two female cabinet ministers. She served in this position until 1999 when she was appointed foreign minister under the presidency of Thabo Mbeki. From 2009 to 2012, Dlamini-Zuma served as South Africa's Minister of Home Affairs after which she was elected to serve as the African Union's (AU) Chairperson from 2012 to 2017.
Professor Mzukisi Qobo will present a talk on "The Future of American Power", while Dr Nomfundo Xenia Ngwenya, Global Strategy Officer for Ntsele Global engages members of the audience on Wednesday and Thursday respectively. Dr Ngwenya's presentation is titled: "South African Foreign Policy under Jacob Zuma: Hot Economics and Cold Politics?"
Professor Qobo is Associate Professor and Deputy Director at the NRF Chair on African Diplomacy and Foreign Policy at the University of Johannesburg. He is a published author and a thought leader on global affairs, political economy, and governance-related issues. He was one of the team of academics that developed the state capture report "Betrayal of the Promise". He is a co-author of the best-selling book, "The Fall of the ANC: What Next" which is on a second print run.
Dr Ngwenya is the Global Strategy Officer for Ntsele Global, a diversified, black-owned South African investment group. She was previously the Chief Director for African Economic Integration at the National Treasury, where she represented South Africa at key continental multilateral economic institutions such as the African Development Bank, the African Development Fund, the International Monetary Fund's Afritac-South Steering Committee, the Southern African Customs Union's Finance and Audit Committee and meetings of SADC Senior Officials.
Source: Communications
Please help us to raise funds so that we can give all our students a chance to access online teaching and learning. Covid-19 has disrupted our students' education. Don't let the digital divide put their future at risk. Visit www.ru.ac.za/rucoronavirusgateway to donate