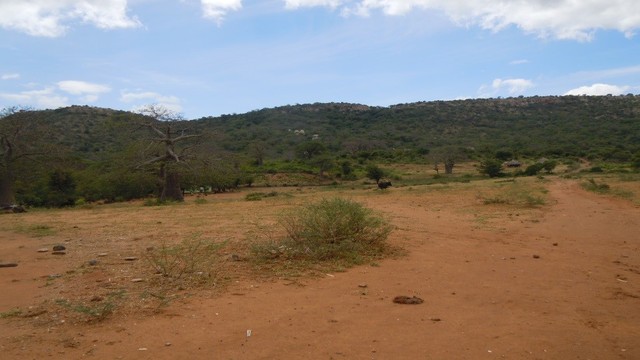 Rhodes University will host a two-day Adaptation Colloquium (Think Tank) on climate change from 30 -31 May 2017. Themed, "Climate change and extreme events: Linking disaster risk reduction (DRR) and climate change adaptation (CCA) to reduce social vulnerability and build resilience", the Think Tank aims to further the conversation on how to better link climate change adaptation and disaster risk reduction in policy, practice and research for the consideration of solutions. This will be achieved through sharing of research findings and hands-on experiences in the form of invited talks, case studies, panels and dialogues.
The conference is hosted by the Department of Environmental Science at Rhodes University in partnership with the Department of Environmental Affairs (DEA) and the Adaptation Network; an organisation about climate change adaptation made up of representatives from civil society, government, parastatals, academia and business.
"It is our intention to build collaborations, cooperation and establish coordination between researchers, policy makers and practitioners, especially in the Eastern Cape, through various interactions to address the impacts and vulnerabilities of climate change. The Think Tank will follow on from a one day training session offered by the Adaptation Network," said Vhalinavho Khavhagali, Director for Climate Change Adaptation for the Department of Environment Affairs.
"The last few years have seen one of the most severe droughts in recent times in the Southern African region, and warnings about cyclones, heavy storms and floods. These extreme events around the country has negatively affected our water, food and energy resources, resulting in social, economic, health, and livelihoods challenges, and their multiple and potentially disastrous impacts, are at the forefront of the public consciousness," added Khavhagali.
While the links between extreme climate events, disaster risk reduction and climate change adaptation are recognised at a policy level in the South African Climate Change White Paper, this is generally not the case at a local level, and in the implementation of solutions.
According to Professor Sheona Shackleton, Head of the Department of Environmental Science at Rhodes University, "we have impressive research on global environmental change in South Africa and our region, its impacts and the links to livelihoods and development, but this is often not shared as widely as it should be outside of the scientific community. We thought it would be great to hold the third multi-stakeholder colloquium in the Eastern Cape, as a province that has less direct access to the latest research and information and also happens to be one of the most vulnerable in the country to the impacts of climate change," she said.
"Efforts to reduce disaster risk and poverty go hand in hand. Because disasters impoverish so many, disaster risk management is inseparable from poverty reduction policy. As climate change magnifies natural hazards, and because protection of infrastructure alone cannot eliminate risk, a more resilient population has never been more critical to breaking the cycle of disaster-induced poverty," said Shackleton.
This conference seeks to understand the multi-faceted nature of both exposure and vulnerability as a pre-requisite for determining how weather and extreme climate events contribute to the occurrence of disasters, and for designing and implementing effective adaptation and disaster risk management strategies. This conference will further highlight key linkages and identify synergies in addressing and implementing disaster risk reduction and climate change adaptation.
The sessions will also work towards output for the Adaptations Futures Conference, which will be held in Cape Town on 11 June 2018.
Source: Communications
Please help us to raise funds so that we can give all our students a chance to access online teaching and learning. Covid-19 has disrupted our students' education. Don't let the digital divide put their future at risk. Visit www.ru.ac.za/rucoronavirusgateway to donate