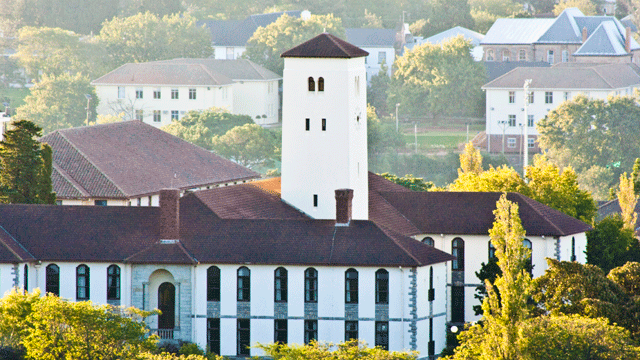 The National Education Health and Allied Workers' Union (Nehawu) and the National Tertiary Education Union (NTEU), organised labour at Rhodes University, handed over memoranda to the University's top management today. This follows a notice they gave to the University of their intention to embark upon protected industrial action over wages.
"The University accepts the memorandum as it is a useful document from which we can resume negotiations going forth," said Dr Sizwe Mabizela, Vice-Chancellor of Rhodes University.
"We accept that an increase of 5% is a bitter pill to swallow in the face of biting inflation. We however continue to engage in good faith and with complete transparency. We hope to be able to find a workable solution in the shortest time possible," Mabizela said.
It is expected that the negotiations between management and the unions will resume as soon as possible, and that agreement will be reached at the earliest for the interest of the University, its students and staff. In this regard, the University remains committed to constructive, open and transparent engagement with organised labour.
The University notes the discipline with which members of the unions participated and conducted themselves during the marches. The academic project has continued as planned.
"Our Constitution guarantees all citizens equal entitlement to the rights, privileges and benefits of citizenship. It similarly subjects all of us to the duties and responsibilities of citizenship. Every citizen, in terms of our Constitution, is free to assemble and demonstrate peacefully and within the confines of the law," said Mabizela.
According to the memoranda, the University is expected to respond to the demands of the unions within seven days.
Issued by the Communications and Advancement Division
Source: Communications
Please help us to raise funds so that we can give all our students a chance to access online teaching and learning. Covid-19 has disrupted our students' education. Don't let the digital divide put their future at risk. Visit www.ru.ac.za/rucoronavirusgateway to donate