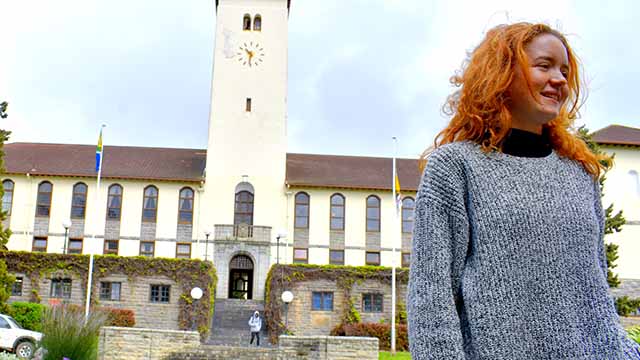 Hayley Warring, 20, was announced as one of the top 10 undergraduate university students in South Africa at the GradStar Awards last week.
A second-year BComm and Law student, Hayley was selected through rigorous assessment by big players in finance and law; FNB, PricewaterhouseCoopers, Comair and Fasken Martineau. The awards aim to select students who showed the best potential as the country's future leaders.
GradStar is a uniquely developed programme that focuses on quality connections and provides students with employment opportunities, which will allow them to contribute positively to South Africa's future growth. It emulates the process that top employers use to find their future talent, and uses behavioural testing and personal interviewing amongst other methods as measurement tools.
"I was not expecting to get into the top 100, so making it to the top 10 was a surprise. I am putting my name out there and meeting important people in the industry," said Warring.
Warring has already networked with her intended employer, international business Law firm Fasken Martineau. However, she first intends to pursue economics and law to postgraduate level before taking up a business-oriented legal career.
"I aspire to have balanced and diverse intellectual interests and to never stop learning," said the Johannesburg born youngster.
Six Rhodes University students made it into the Top 100 selected from thousands of entries countrywide. These students are deemed ready for the workplace owing to their excellent academic performance and leadership qualities.
The Rhodes six, in addition to Warring, are Jurie Spencer (Commerce), Tamika Fellows (Botany), Sinenhlanhla Bengu (Economics), Rudolph Lakaje (Information Systems), and Megan Reid (Zoology).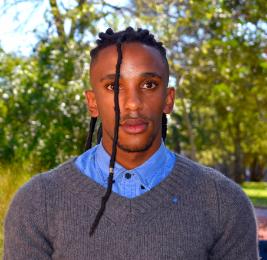 Rudolph Lakaje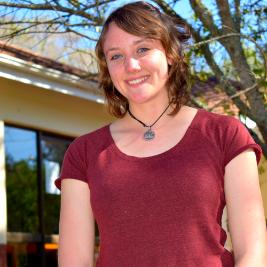 Megan Reid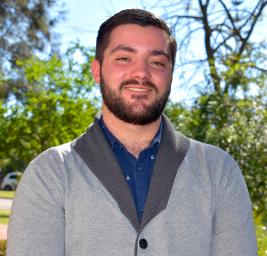 Jurie Spencer
"A big part of why I made it into the Top 100 is because of this University. My education here is diverse; it teaches me a lot about my strengths and capabilities. I am happy about the nod because now I can apply more intention in pursuing my dreams of being an influential player in developing this country and myself," enthused Spencer.
The programme culminates in employer workshops with the Top 100, who represent the financial, accounting, IT, engineering and legal disciplines, amongst others.
Dr David Molapo, a management consultant, educator and motivational speaker, is the patron of the GradStar programme and sees the initiative as one deserving of the support of employers and educators across South Africa.
The central criteria for the programme are based on a student possessing these qualities; self-confidence, being able to solve problems, communication, innovation, and discipline.
"This is a worthy programme designed to uplift the student youth at this time of unrest, and provide an aspirational platform to assist them in achieving their potential," he said.
All university career centres are contacted to market the GradStar programme to their students across all disciplines every year. The programme is also advertised in relevant press and online forage. After applying, students go through a rigorous four phase judging process.
Source: Communications
Please help us to raise funds so that we can give all our students a chance to access online teaching and learning. Covid-19 has disrupted our students' education. Don't let the digital divide put their future at risk. Visit www.ru.ac.za/rucoronavirusgateway to donate