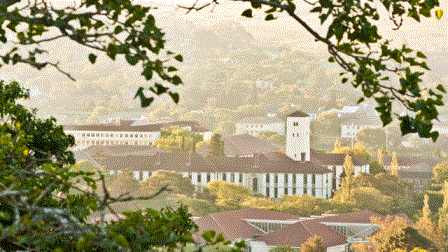 The Mandela Rhodes Foundation has announced its selection of the 13th cohort of Mandela Rhodes Scholars – six (6) of whom will be studying at Rhodes University this year.
With a total of 8277 students, Rhodes University makes up 0.8% of all tertiary students in South Africa, making it one of the smallest universities in the country. The University has won six (6) of the 52 scholarships awarded for 2017.
"The fact that we have won 12 % of the Mandela Rhodes Scholarships awarded by the Mandela Rhodes Foundation means that Rhodes is certainly punching above its weight in terms of competing with our counterparts for prestigious scholarships such as the Mandela Rhodes Scholarship. This bears proud testimony to our high standing among South Africa's tertiary education institutions for academic excellence," said Dr Sizwe Mabizela, Vice-Chancellor for Rhodes University.
The scholarship is open to citizens of all African countries for postgraduate study at a South African university. Applicants are selected on the basis of their commitment to education, reconciliation, leadership and entrepreneurship and have a history of above-average academic performance. During their time in residence, the Mandela Rhodes Scholars also participate in customised leadership development programmes.
Each year the Mandela Rhodes Foundation selects 50 candidates. Once again this year Rhodes has the lion's share with six scholars enrolling for postgraduate studies at the University.
Selected from hundreds of applications, the scholars are selected according to their academic ability and leadership potential. The vision of the Mandela Rhodes Foundation is to "build exceptional leadership capacity in Africa. This strongly resonates with the Rhodes University motto - "Where leaders learn".
Siseko Kumalo intends to pursue his postgraduate studies in Political and International Studies and Philosophy. He has demonstrated phenomenal qualities of leadership not only within the University but the local community as a whole. He has presented at a number of conferences, dealing with questions of language policies in higher education and subsequently he now sits on the language sub-committee of the Rhodes University Senate. He has also established a reading group; through which he presents a series of lectures. Responding to the needs of the local community, he continues to champion an educational project in the local schools of Joza Township in Grahamstown, where he assists students and teachers in curriculum development and teaching, making the learning experience of students within our local community as rich as possible.
Poloko Mosesi will be studying towards a Master's degree in Sociology. She believes that the Mandela Rhodes Scholarship will contribute significantly to her vision of changing Africa and the world for the better through education. Recently Poloko's endeavours and commitment to collect sanitary ware for school girls was acknowledged in her home town and the local municipality pledged a commitment to provide boxes of sanitary ware as well as bicycles so that children have a way of getting to school. She currently also holds a leadership position within Atherstone House as a sub-warden as well as serving on the University's Board of Residences Committee.
Sheena Talma, who will be studying towards a Master of Science degree in Fisheries Science and Ichthyology. She has an excellent leadership track record that includes academic and extracurricular activities. She was a class representative every year of her undergraduate and postgraduate degrees. This speaks volumes about her leadership qualities as the class representative is elected by the class. She has also led the establishment of community engagement projects, such as the wildReach wildlife club at Ntsika High School.
Ancha Angel Bulunga will be studying towards her Master's degree in Education. She has been a member of the student volunteer programme since her first year at Rhodes and has served as one of the student leaders at Home of Joy. In that time, she has spearheaded a well-planned and directed approach to academic support activities at the Home. Her vision for working towards a just and equitable society is constantly applied to all situations. As an Allan Gray Fellow, Ancha has been instrumental in the establishment of Existential Conversations with Inkululeko at Ntsika High School.
With a voracious appetite for literature and literary studies, Keenan Collett will be studying towards a Master's degree in English. His passion for literary studies marries with and is fed by his intense commitment to social justice and community engagement. He has acted as the chairperson of the Rhodes University Democratic Alliance Students' Organisation, been a representative on the Stanley Kidd Academic Committee, and is a co-founder of Ink, a creative writing society founded in 2014 – demonstrating his ability to balance his academic pursuits with worthwhile activism.
Sinenhlanhla Bhengu will study towards a postgraduate degree in Economics. Her vision is to improve the lives of South Africans by educating them to be critical thinkers, participants rather than observers, challengers of the norm and creators of opportunity. She has demonstrated leadership and achievement excellence qualities by not only being awarded the 2015 Allan Gray Academic Achievement but by also being on the Rhodes Dean's List as well as being awarded the Investec Top 100 Academic Excellence. In 2015, she founded a tutoring programme in her home community where she taught multiple subjects including English, Mathematics, and Science to school children.
"We congratulate our students for their contributions, and thank them for representing Rhodes University in a way that we can all be proud of. We trust this scholarship will further develop their knowledge and leadership and advance our objective of building a better society and a better world," said Dr Mabizela.
The Mandela Rhodes Foundation, based in Cape Town, is one of the three official charitable organisations established by Mr Nelson Mandela, the others being the Nelson Mandela Foundation and the Nelson Mandela Children's Fund. The MRF is a partnership with the Rhodes Trust, which separately administers the Rhodes Scholarships to Oxford University. Further information on the Mandela Rhodes Scholarship is available on their website: www.mandelarhodes.org
Source: Communications
Please help us to raise funds so that we can give all our students a chance to access online teaching and learning. Covid-19 has disrupted our students' education. Don't let the digital divide put their future at risk. Visit www.ru.ac.za/rucoronavirusgateway to donate