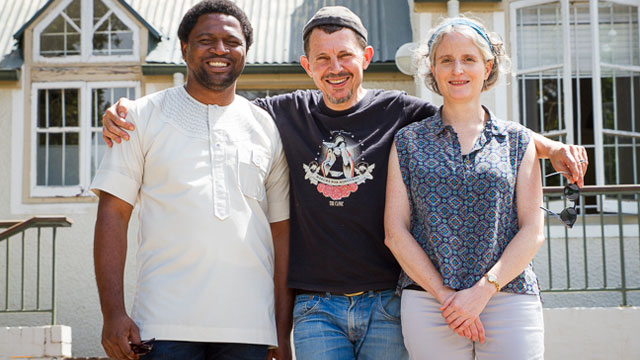 The terms "decolonisation" and "transformation" have captured the imagination of academics and students, and have recently found fertile ground for expression in the wake of the #FeesMustFall phenomenon. The student led protests against fees have not only highlighted the growing discomfort with which transformational efforts are being made but also with the lack of deeper transformation at the level of curriculum, teaching and norms governing academia.
To this end, the Allan Grey Centre for Leadership and Ethics and the Department of Philosophy at Rhodes University has undertaken a research project that is aimed at painting a picture of demographic transformations in the field Philosophy in South Africa. The results from this research project will be shared and discussed at the "Transformation of Philosophy in South Africa" colloquium that takes place from 19 to 20 January 2017, at the Environmental Learning Centre at Rhodes University.
Titled "The demographic diversity of Philosophy and the possibilities for transforming philosophy in South Africa" the research report indicates that Philosophy in South Africa is overwhelmingly white. This is a reflection of mainstream global Philosophy and of the country's unique history. The vast majority of professional philosophers working in South Africa are white, and while many black students sign up for undergraduate courses, few continue into graduate work and even fewer make Philosophy their profession.
The "Transforming Philosophy in South Africa" colloquium is aimed at understanding the reasons for the whiteness of Philosophy and to implement some practical strategies to change it for the health of integrity of the discipline, inclusivity and reparation. The colloquium, which is led by Rhodes University and the University of Witwatersrand- focusses on South Africa. It is however, envisaged that it will link up with existing and similar initiatives in the rest of Africa and internationally.
"A long history of Apartheid and racial injustice, which excluded black people from higher education and its benefits, places a moral and political duty on the community of Philosophers to respond to this situation. There should be something troubling in the fact that so many young, otherwise interested and talented in critical and abstract thinking, should turn away from it. This should make us ask how we teach, or what we teach and who is teaching that fail to entice them to stay with us," said Professor Pedro Tabensky, Allan Grey Centre for Leadership and Ethics and the Department of Philosophy.
The "Transforming Philosophy in South Africa" project It is funded by the Andrew W. Mellon Foundation, and the Principal investigators are Rhodes University's Professor Pedro Tabensky, Dr Uchenna Okeja and Prof Sam Vice from the University of Witwatersrand. The dialogue will be attended by about 30 delegates from local and international universities.
Source: Communications
Please help us to raise funds so that we can give all our students a chance to access online teaching and learning. Covid-19 has disrupted our students' education. Don't let the digital divide put their future at risk. Visit www.ru.ac.za/rucoronavirusgateway to donate