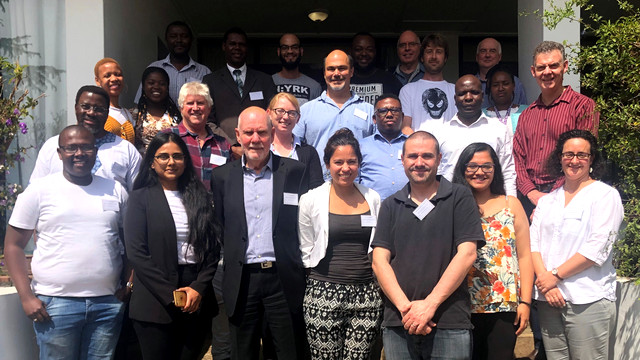 Rhodes University's Ethical Standards Committee recently held its first Disaster Management workshop, in collaboration with The International Emergency Management Society (TIEMS).
TIEMS is dedicated to developing and bringing the benefits of modern emergency management tools, techniques and good industry practices to society for a safer world.
The workshop was attended by academics and postgraduate students from various institutions of higher learning in South Africa, as well as various disaster management practitioners from around the country. It provided a forum for discussions regarding best approaches to ethical challenges that arise during emergencies/disaster situations.
The purpose of the workshop was to highlight the need for interdisciplinary efforts to study and develop more updated guidelines for conduct by disaster management practitioners in the ever-changing reality of disasters in the 21st century.
"Ethics in disaster management is an avenue worth exploring, especially in South Africa, where disaster management challenges are ongoing and quite complex in nature. These types of forums are important for incorporating and brainstorming ideas about how to further the Sustainable Development Goals (SGDs) agenda through ethical leadership and development," said Rhodes University Ethics Coordinator, Siyanda Manqele.
Developments highlighted at the workshop included the importance of establishing regular ethics and disaster management discussion forums at institutions of higher learning and an announcement regarding the formation of TIEMS's South Africa Chapter.
"We are confident that this inaugural workshop will lead to future events of a similar nature," Manqele concluded.