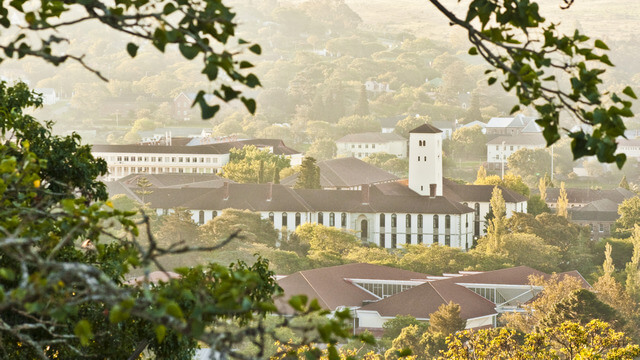 Two alumni and one Rhodes University lecturer have made the SAICA Top-35-under-35 finalists list.
The South African Institute of Chartered Accountants' (SAICA) annual Top 35-under-35 Awards are open to all Chartered Accountants in South Africa who are 35-years-old or younger, with the aim to honour and profile exemplary movers-and-shakers in the accountancy field.
The 2019 nominations include three individuals with ties to Rhodes University, namely Rhodes Business School alumnus Hiten Keshave, alumnus and recipient of Emerging Old Rhodian Award in 2017, David Abbey, and current accounting lecturer and Masters student, Desidre Coopasamy.
Keshave, a recognised thought leader of multiple organisations, including an Advisory Board member for SAICA's Enterprise Development, hopes that his nomination will inspire current and upcoming Rhodes University MBA students.
"You create your own destiny - never give up. But most importantly, always remain humble and don't forget those who helped you get to where you are today. The smallest contributors can make the biggest impact in your life," he said.
The winner of SAICA's Top 35-under-35 will be announced at a formal event on 3 October 2019 in Johannesburg.