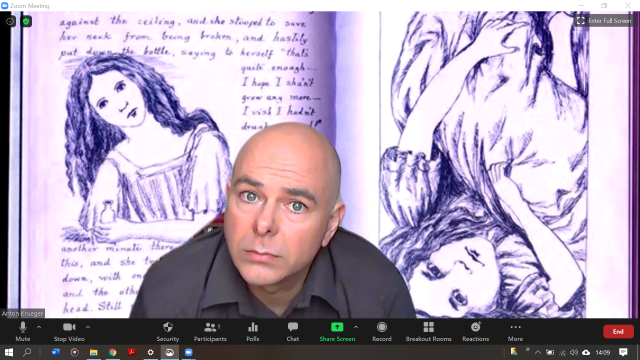 Rhodes University Drama Department's Anton Krueger's new show, "The Voice In Your Head", is now on at the National Arts Festival.
"The Voice In Your Head" is a playful, interactive, live Zoom show exploring the nature of mindfulness. The show is at times a performance and at other times a participatory game exploring the nature of thinking, expressing, connecting.
It offers a lively commentary on the nature of performance, it's a playful series of experiments around what it means to be "actor" and "audience" within the shared "space" of Zoom.
Drawing on his research into mindfulness, Krueger, in consultation with originating composing and performing artist Lisa Fay from Chicago, presents a live exploration of our connections with our inner thought processes. The work grows out of his interest in what it means to see and be seen; to speak and be spoken.
Each audience is restricted to only 11 people, who must be prepared to have their cameras and microphones on, and be willing to play.
"The Voice In Your Head" grapples with its online medium, playing with shifts between different perspectives, exploring how we relate to our inner monologues.
Performances will take place at 11:00 each day.
Visit the National Arts Festival website for more info and tickets.