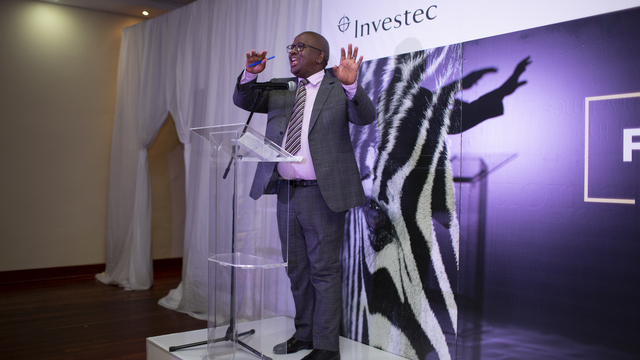 Long-time funder of Rhodes University's Commerce Extended Studies Programme (ESP), Investec, has donated 50 tablets to students without adequate devices. This generous donation will help equip these students with a means to complete their academic year amid the global Covid-19 pandemic, where contact teaching has been suspended or largely restricted.
The purchase of the tablets is over and above the funds already authorised for 2020.
"Investec has been a long-standing funder of the Commerce Extended Studies Programme. Not only have they funded various facets of the Programme, but they have taken a deep interest in each and every one of the Commerce ESP students as if they are a part of the Investec 'family'. Annual award and welcome events have been a standard for many years," said Professor Dave Sewry, Dean of Commerce at Rhodes University.
He explains how the company made contact with the Commerce ESP earlier this year to find out how they could help the struggling students. "At a time when most companies are tightening their belts and turning their attention inward, it is enormously heartening to see that Investec is still actively seeking to help support our students and the education sector. We are inspired and deeply grateful to Investec for this gesture," he said.
The relationship with Investec goes back as far as 1996, when it was an early sponsor of the Commerce ESP (then called the Commerce Foundation Programme), and it became the major sponsor of the Programme in 2009 with a liberal donation of R250 000.
"The tablets have already been received by the Programme and are being distributed to students to support their studies, especially in courses with a high technology component," Prof Sewry noted. "Our students are understandably thrilled."