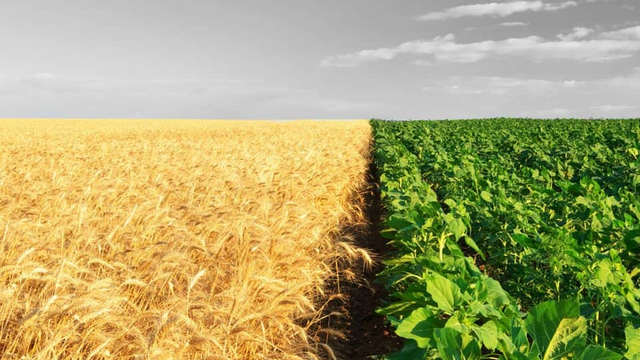 Two Rhodes University alumni have been recognised by the World Bank for their innovation in the agricultural sector. Dr Thula Sizwe Dlamini and Watson Vuyo Matsa are co-founders of eSusFarm Africa. eSusFarm® is an agri-fintech that specialises in tracking and providing advanced agricultural statistical data to smallholder farmers and the entire agri-value chain. Its purpose is to increase agricultural productivity, smallholder market and credit access, and the overall efficiency of the agri-value chain.
The duo's company was recently selected as the 2020 World Bank Top Innovator and honoured as the most Innovative Locally Sustainable Business Model. Mr Matsa said coming out tops against over 120 innovations from over 33 countries in the world shows eSusFarm® is an innovation that solves a proverbial problem in African agriculture and "prioritises empowerment of rural populations, which up until now have been left out of the development prism".
Dr Dlamini explained that: "This achievement is not just a massive win for us as innovators, but for the entire country and the Southern African and Africa region. It says that South Africa has found a model for empowering smallholder and subsistence farmers, a solution to an issue that has rattled the minds of policymakers since the advent of democracy in South Africa and Africa in general."
Dr Dlamini said eSusFarm was a product of his long-term friendship with Watson, which started at Rhodes University in a Mandarin class. He said Rhodes University brought them together and after years of friendship and tinkering with technology, eSusFarm was started in 2013.
Grobank CEO, Bennie van Rooy said eSusFarm provides a novel Ongoing Risk Management tool that allows financial institutions to monitor the farmer throughout the production cycle, creating trust between the financial provider and the smallholder farmer. "The data provided by eSusFarm means Grobank is able to track all aspects of the successes and potential risks highlighted by the software. With financial inclusion being one of the pillars of Grobank's partnership strategy, we look forward to the long-term success not only for our clients, but their clients and the millions who will benefit from an agricultural sector having access to data that can predict and monitor best practise under all conditions," he said.
Dr Dlamini studied PhD in Economics and Mr Matsa studied Bcom Accounting and Economics at Rhodes University.