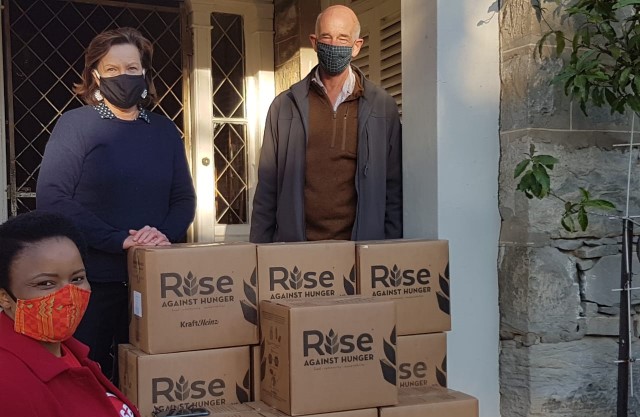 As part of Makhanda's 'Day of Fasting' taking place on 29 May 2020, Rhodes University's Community Engagement (RUCE) Division has received a generous donation from the Absa Foundation.
RUCE has supported and been a part of the city's Covid-19 relief food groups through its fundraising and delivery efforts. The Division has also contributed to several other initiatives related to providing support to those most affected by the pandemic.
"The Absa Foundation has a strong connection to Rhodes University, and we have been lucky enough to benefit from their generosity for many, many years, " explained Di Hornby, Director of RUCE.
Some of the programmes the Absa Foundation has supported in the past include afterschool programmes and maths literacy programmes. "So one can say they have been invested in not just Rhodes University, but Makhanda as a whole," said Hornby
Makhanda's 'Day of Fasting' will see residents partaking in a fast to show concern for those less fortunate who regularly experience severe hunger. More than 50 leading figures of Makhanda have pledged to abstain from eating between 6am to 8pm on 29 May 2020.
The aim is to spend a day contemplating the hardship others face and to make small donations, roughly the amount that each person would have spent on food during the fasting period.
"The Absa Foundation's donation of 20 boxes of specially-formulated micronutrient meals will go towards food security for families in our community during this difficult time," Hornby concluded.
Donations for Makhanda's food drives can be paid into:
Account name: MAKANA REVIVE TRUST
Standard Bank
Branch Code 050917
Account Number 28 315 4012
Reference: Covid-food
Any donations from abroad should be directed to the makana-revive.org.za web site, where donors can use Payfast.