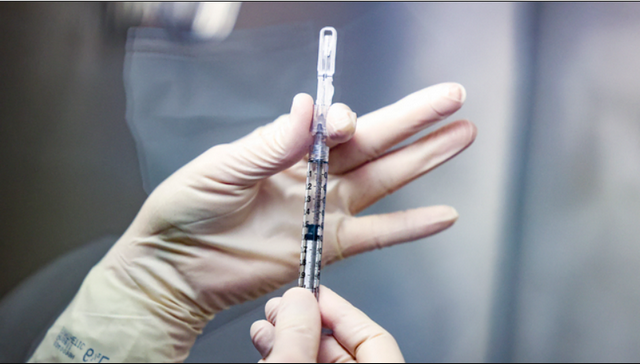 By Hazel Simpo, Masters in Psychology student
On Thursday, 22 April 2021, the Rhodes University African Studies Centre, in association with the Institute for Africa and African Diaspora Studies at the University of Lagos, hosted the first day of a two-day colloquium aimed at examining fundamental questions relating to the politics of global health and Africa's position in the world health systems architecture. More specifically, the colloquium explored some of the African governments' readiness and response in acquiring COVID-19 vaccinations.
Professor Enocent Msindo, Dean of Humanities at Rhodes University, opened the hybrid colloquium by mentioning that we are still optimistic about the end of Covid-19 at some point soon. This is why there is a need to open up spaces for reflection on several issues surrounding the impacts of the deadly virus to humanity on the continent.
One of the panelists, Professor Babatunde Lawal Salako, who is the Director-General of the Nigerian Institute of Medical Research, presented the challenges of COVID-19 vaccine research in Nigeria. Although his presentation focused on the challenges within Nigeria's medical research field, most of them equate to the current status quo of African medical research as a whole. Some of the key research capacity challenges include: too few qualified researchers; poor infrastructure like laboratories; weak expertise in preparing manuscripts for publication and grant proposals; and poor medical research funding being way below what is recommended by the World Health Organisation (WHO). Concerning the COVID-19 vaccine development challenges, Professor Salako cited the following: lack of belief in African capabilities; high dependency on foreign financing; lack of synergy between academia, industries and government agencies; and procurement and regulatory roadblocks of research materials in Nigeria. He went on to make some recommendations for how African countries can start developing their own vaccines, rather than depending on donations and purchasing vaccines from other continents. "We need collaborations in drug discovery and manufacturing," he said.
Dr Mohammed Abdulaziz, an epidemiologist and Head of Disease Control and Prevention at the African Union's Centers for Disease Control and Prevention in Addis Ababa, Ethiopia (Africa CDC) addressed the attendees on behalf of the African Union. He focused on the epidemiological situation and lessons learnt from the Africa CDC's response to COVID-19. He showcased the more recent COVID-19 case statistics and how those numbers have been changing. More information is available here https://africacdc.org/covid-19/.
Launched in January 2017, the Africa CDC is a specialised technical institution of the African Union, established to support public health initiatives of Member States and strengthen the capacity of their public health institutions to detect, prevent, control and respond quickly and effectively to disease threats. "Africa CDC is leading a continent-wide strategy based on effective coordination, collaboration, communication to ensure rapid detection and rapid containment of COVID-19," Dr Abdulaziz added.
On lessons learnt from the unexpected pandemic, he reiterated that adequate financing is key to the development of vaccines and effectively responding to diseases. He commended the African Medical Supplies Platform (AMSP), developed under the leadership of Strive Masiyiwa, AU Special Envoy on behalf of the Africa CDC, and in partnership with the Afreximbank and many more. AMSP is a single online marketplace that enables the supply of COVID-19-related critical medical equipment (including laboratory consumables) in Africa. However, he indicated that African countries rely more on Pharmacare imports than local production. Lastly, he emphasised how important the roles of community health workers are for containing the spread of the virus. Some of their key responsibilities include: detecting suspected cases; tracing contacts; creating awareness and understanding; and providing grassroots level community/home-based support and solutions.
Dr Akin-Otiko Paul Akinmayowa from the Institute of African and Diaspora Studies, University of Lagos, Nigeria was the colloquium's moderator.
The two-day virtual colloquium was funded by The Open Society of Southern Africa (OSISA).
You can read Day 2 here.
The full colloquium is available on the Rhodes University YouTube channel.