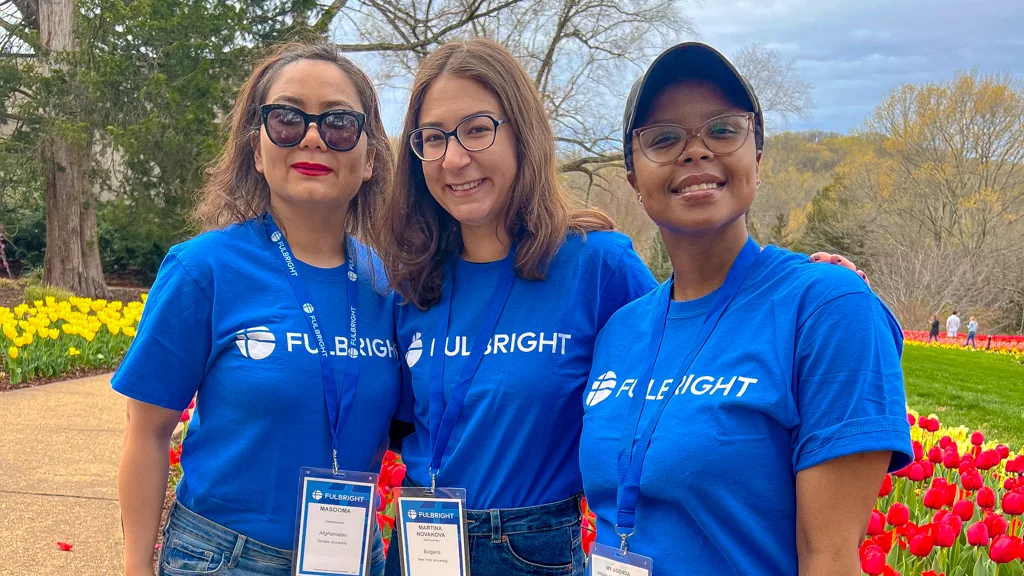 Rhodes University New Generation of Academics Programme (nGAP) lecturer Yolani Ndamase recently got back from New York where she spent a year on a Fulbright Visiting Fellowship. She was hosted by the State University of New York at Buffalo as she was pursuing her Research Fellowship in Competition Law.
During her time in the United States, she continued her research in Anti-trust/Competition Law, under the mentorship of Professor Christine Bartholomew. "My purpose there was to research and also be a spectator of their teaching practices," she said upon reflection on her time there as an academic.
"The host university was progressive enough to feel comfortable talking about diversity, equity, and inclusion in the lecture room. It was also easy to explore how professors bridge that gap and make the teaching experience better for the more historically-disadvantaged students, like the people of colour," she said.
Reflecting on the value of the observed teacher practices for South Africa, Ndamase said: "Being open to having the uncomfortable conversations was quite the positive experience for me, and I think that's something we can also learn. Given our history as a country, we need to create safe spaces and be very open to having such uncomfortable but very important conversations, to help the black students in the classroom perform better."
Ndamase said she found validation within her field of competition law. Antitrust Law (as it's known in the US) is something that has been studied for centuries, with Ndamase having had antitrust law resources dating back to the 1800s. The field is less developed and rigorous in South Africa. It's this scarcity that Ndamase believes Fulbright is interested in. Equipping its recipients with knowledge and tools that they can take back to their home countries in the name of development.
"I believe that with my experience in the Fulbright programme, I'll be able to help other students who want to go there for a longer time or who want to be a research Scholar like I was," she passionately said. "I think the best advice is just to have confidence in yourself and be proactive. I also understand because I'm a first-generation academic and a first-generation legal practitioner: it's quite difficult to know what you don't know," she added.
Ndamase said she herself didn't know these kinds of opportunities existed. That's why she is always willing to speak about her experience and share tips. "It's up to us who've experienced these opportunities to be ready to intensively, actively, and decisively support other people who wish to be exposed to such resources, initiatives, and programmes. I hope that representation in the form of seeing a person like me will help the less privileged feel confident enough to seek out similar opportunities," she concluded.